Unite Your Team with the 1Team 1Goal 2Gether Shirt, Hoodie, Sweatshirt, Ladies Tee
Looking for a stylish and comfortable way to showcase your team spirit? Look no further than the 1Team 1Goal 2Gether Shirt! Made from high-quality materials, this shirt is designed to be durable and comfortable, making it perfect for sports teams or any group that wants to show their unity.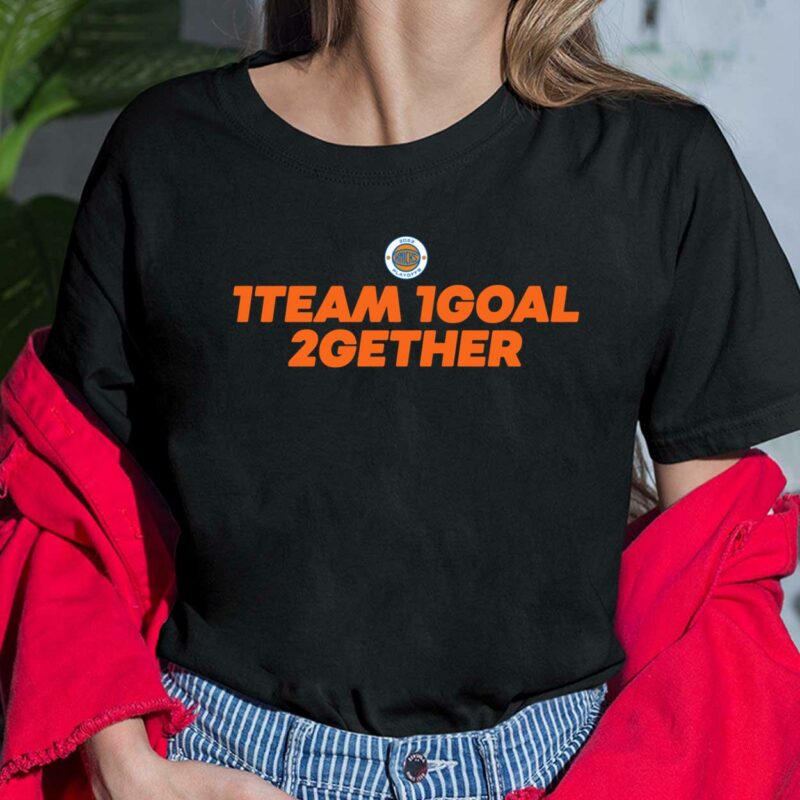 Featuring the slogan "1Team 1Goal 2Gether" in bold letters, this shirt is sure to make a statement and inspire teamwork. The design is simple yet eye-catching, making it easy to pair with any outfit. It's perfect for team-building events, sports games, or even as a uniform for your team.
Whether you're a sports team, a group of coworkers, or a club, the 1Team 1Goal 2Gether Shirt is a great way to show your unity and commitment to achieving your goals together. So why wait? Order yours today and unite your team like never before!