Aaron Rodgers Fight 12 Shirt
The "Aaron Rodgers Fight 12" shirt is a must-have for any fan of American football, especially for those who are supporters of the Green Bay Packers. The shirt features the iconic number 12 of Aaron Rodgers, one of the greatest quarterbacks in NFL history, and the word "Fight" printed above it, creating a powerful and inspiring message.
Made with high-quality materials, this shirt is designed to be comfortable and durable, making it perfect for game day or everyday wear. The vibrant green color is synonymous with the Green Bay Packers and will make you stand out in a crowd of fans.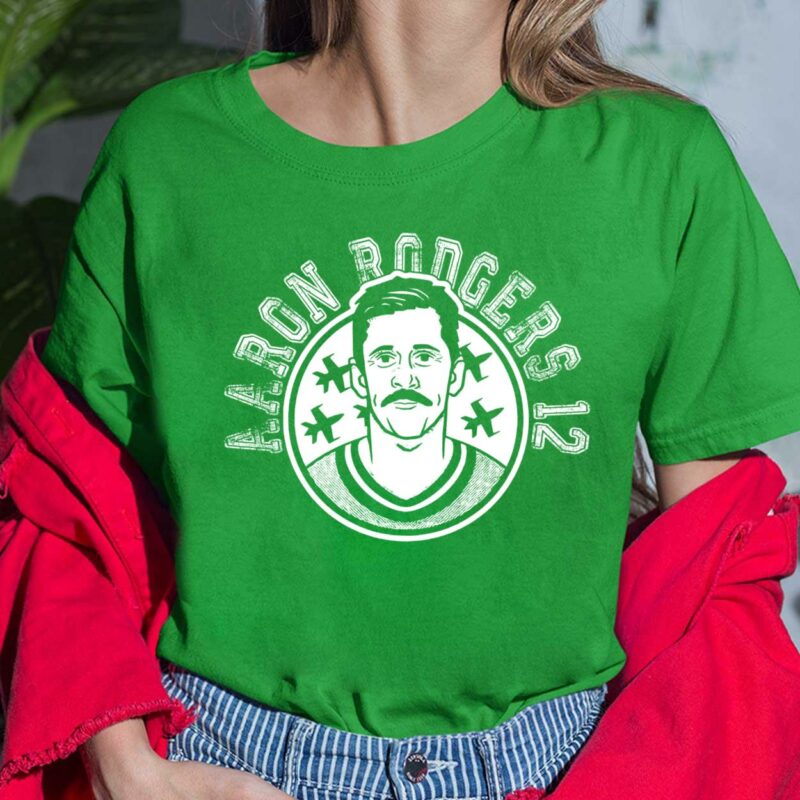 The "Aaron Rodgers Fight 12" shirt is not only stylish but also sends a message of resilience and determination. Aaron Rodgers is known for his grit and ability to lead his team to victory, even in the most challenging situations. This shirt embodies that same fighting spirit and is a reminder that anything is possible with hard work and dedication.
Whether you're heading to Lambeau Field to cheer on the Packers or just showing support for your favorite quarterback, the "Aaron Rodgers Fight 12" shirt is the perfect way to show your love for American football and your admiration for one of its greatest players.