Aaron Rodgers Is A Jet T-Shirt, Hoodie, Sweatshirt
Aaron Rodgers Is A Jet T-Shirt is a playful and eye-catching piece of sports apparel that has taken the football world by storm. Crafted with high-quality materials and designed with a sense of humor, this shirt is the perfect addition to any football fan's wardrobe.
The front of the T-shirt features a striking graphic design that portrays Aaron Rodgers, the renowned NFL quarterback, donning a New York Jets jersey. The bold and vivid colors used in the design make it impossible to ignore, sparking conversations and debates among football enthusiasts. The humorous juxtaposition of Rodgers, who has been synonymous with the Green Bay Packers for most of his career, in a Jets uniform adds a lighthearted twist to the shirt's message.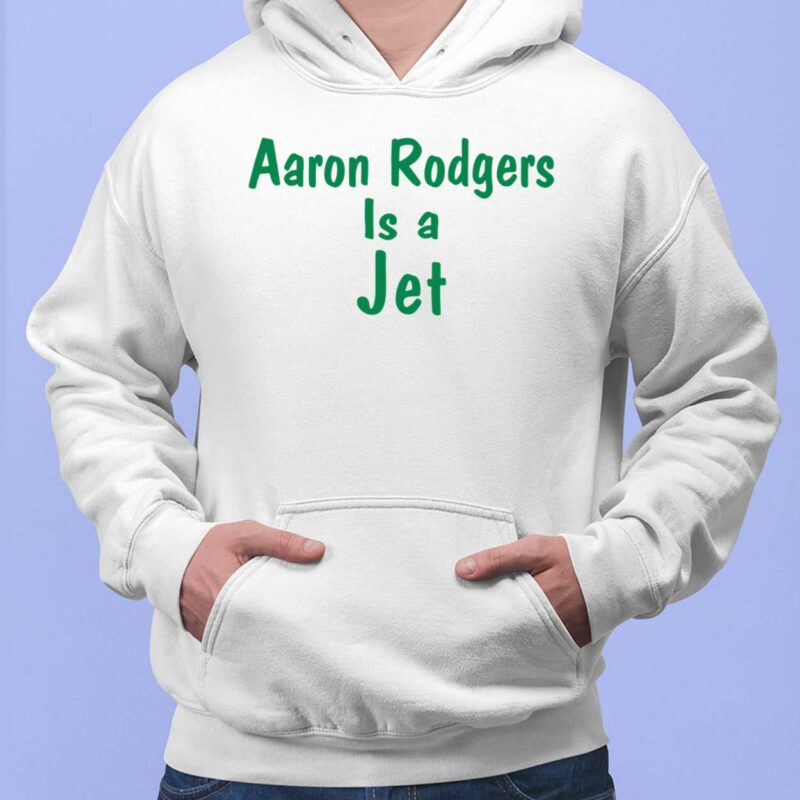 This T-shirt is not only a fashion statement but also a testament to the unpredictable nature of sports and the ever-evolving narratives. Whether you're a die-hard Packers fan, a Jets supporter with newfound hope, or simply someone who appreciates a good laugh, Aaron Rodgers Is A Jet T-Shirt is a must-have item that captures the spirit of sports fandom and the joy of speculation. It's a conversation starter, a collector's item, and a symbol of the excitement that football season brings. Wear it proudly and join in the fun of sports banter.
Products Detail:
| | |
| --- | --- |
| Material | Cotton |
| Color | Various Colors |
| Size | From S to 5XL |
| Style option | T-shirts, Hoodies, Tank Tops, Youth Tees, Long Sleeve Tees, Sweatshirts, Unisex V-neck |
| Shipping | From the USA |
| Brand | Lelemoon |