Asian American Proud Shirt, Hoodie, Sweatshirt, Women Tee
Asian American Proud Shirt, Hoodie, Sweatshirt, Women Tee is a powerful expression of identity and solidarity, designed to celebrate the diverse cultures and achievements of the Asian American community. This shirt is a visual representation of pride, resilience, and unity.
The design of the shirt features the words "Asian American Proud" prominently displayed, using bold and captivating typography. The colors and imagery incorporated into the design pay homage to the various Asian cultures, highlighting their rich heritage and traditions.
Crafted with high-quality materials, the Asian American Proud Shirt offers comfort, durability, and a great fit. It is available in different sizes and styles, ensuring that individuals of all ages and body types can proudly wear it.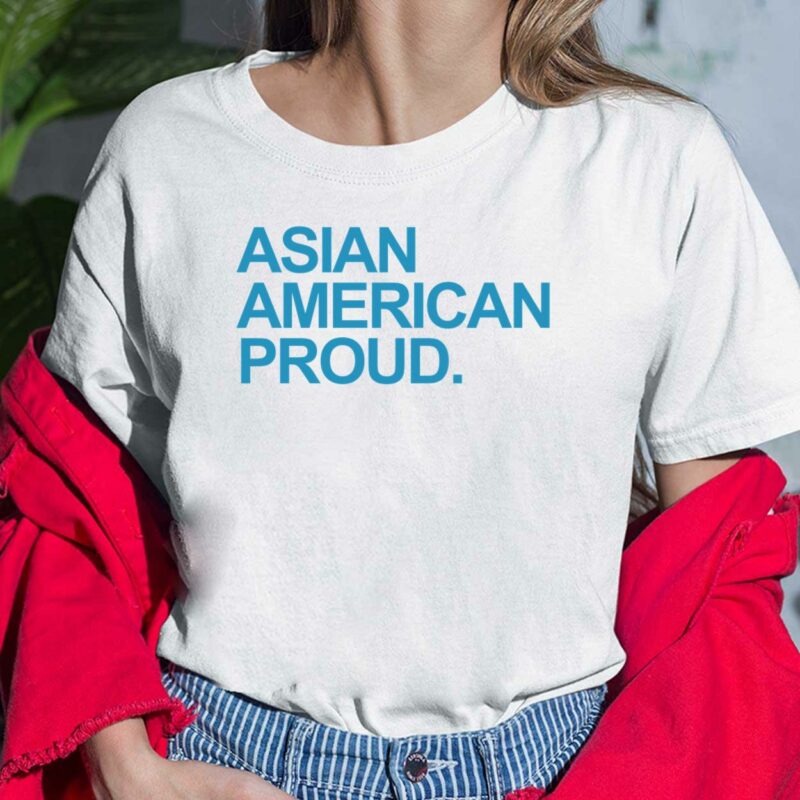 Wearing the Asian American Proud Shirt is a powerful way to show support for the Asian American community and celebrate its contributions to society. It serves as a symbol of strength and resilience in the face of challenges and discrimination, while promoting inclusivity, diversity, and cultural pride.
This shirt can be worn on a wide range of occasions, such as cultural events, community gatherings, rallies, or as everyday attire. It allows individuals to make a bold statement about their heritage and foster meaningful conversations about the Asian American experience.
The Asian American Proud Shirt goes beyond being just a piece of clothing. It represents a collective voice that celebrates the achievements, traditions, and values of Asian Americans. By wearing it, individuals demonstrate their solidarity and support, inspiring others to embrace their cultural identity and promote understanding and acceptance in society.
Products Detail:
| | |
| --- | --- |
| Material | Cotton |
| Color | Various Colors |
| Size | From S to 5XL |
| Style option | T-shirts, Hoodies, Tank Tops, Youth Tees, Long Sleeve Tees, Sweatshirts, Unisex V-neck |
| Shipping | From the USA |
| Brand | Lelemoon |