Axe Woves The Mandalorian Season 2 Costume SweatShirt
The Axe Woves The Mandalorian Season 2 Costume Sweatshirt is an impressive and meticulously designed piece of apparel that pays homage to the popular Star Wars series, "The Mandalorian." This sweatshirt is specifically inspired by the character Axe Woves, who made his appearance in the show's second season.
Crafted with utmost attention to detail, this sweatshirt is made from high-quality materials to ensure both comfort and durability. The fabric is soft, providing a cozy and snug fit, perfect for casual outings or lounging at home. The sweatshirt features a vibrant combination of colors, capturing the essence of Axe Woves' distinct costume.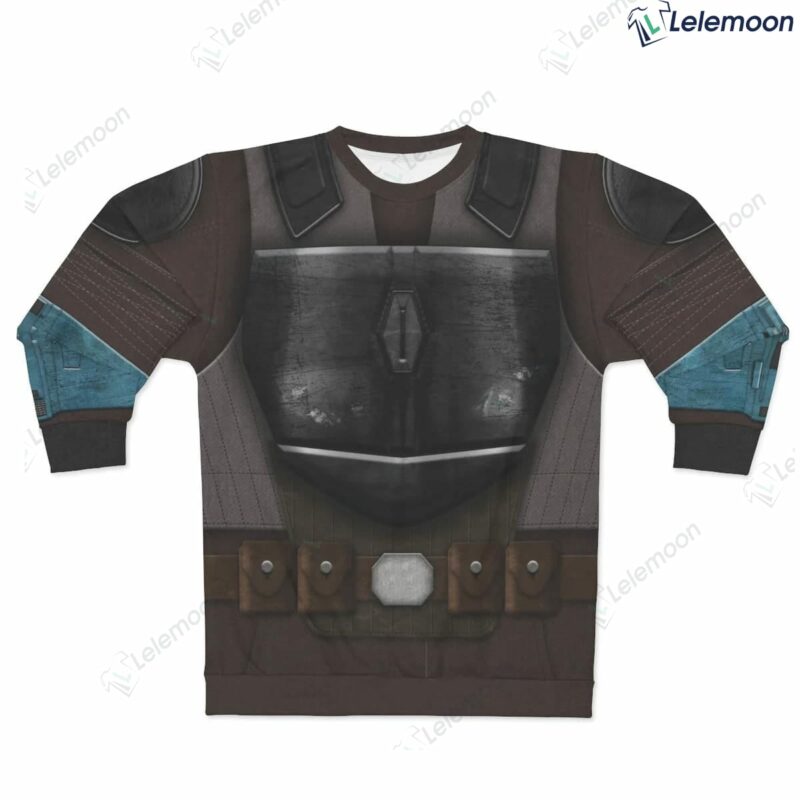 The front of the sweatshirt showcases an intricately embroidered emblem, depicting Axe Woves' unique symbol. The symbol represents his allegiance and adds a touch of authenticity to the design. Additionally, the sweatshirt incorporates meticulous stitching, reinforcing its quality and longevity.
With a relaxed and modern fit, the Axe Woves sweatshirt is suitable for fans of all ages and genders. Its versatility allows for easy pairing with jeans, shorts, or even leggings, enabling fans to create their own Mandalorian-inspired outfits.
Whether you're attending a sci-fi convention, enjoying a movie marathon, or simply expressing your love for "The Mandalorian," the Axe Woves The Mandalorian Season 2 Costume Sweatshirt is a must-have addition to your wardrobe. Immerse yourself in the Star Wars universe and proudly display your admiration for this iconic character with this exceptional sweatshirt.