Barbie Ghost Face T-Shirt, Hoodie, Women Tee, Sweatshirt
Barbie Ghost Face T-Shirt, Hoodie, Women Tee, Sweatshirt is a captivating and stylish piece of clothing that effortlessly combines nostalgic charm with a modern twist. This eye-catching tee features a hauntingly beautiful illustration of Barbie's iconic face, cleverly designed with ghostly elements that add an intriguing and mysterious aura to the overall look.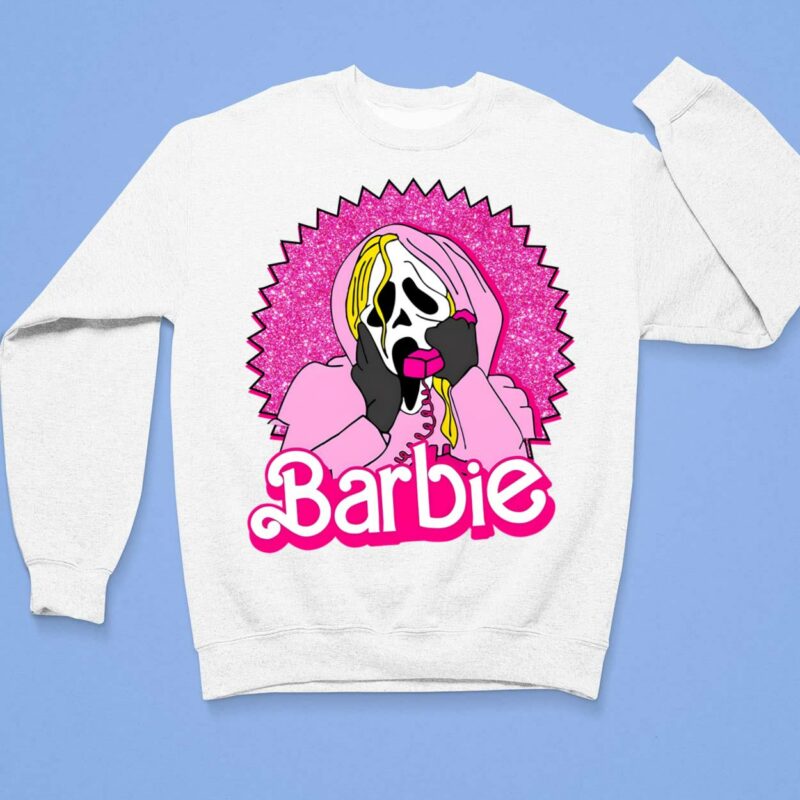 The graphic depicts Barbie's enchanting features, infused with ethereal touches like wispy tendrils and spectral glows, creating an otherworldly feel that is both alluring and enigmatic. The design captures the essence of Barbie's timeless appeal while infusing it with a touch of edgy allure, making it a unique and trendy fashion statement.
Crafted from high-quality, soft cotton fabric, this T-shirt ensures a comfortable fit and effortless wearability. Its versatile style allows it to be paired with various outfits, from casual jeans or shorts for a laid-back day out, to a chic skirt or trousers for a more fashion-forward ensemble.
Whether you're a Barbie enthusiast reliving fond memories of your childhood or a fashion-forward individual seeking to make a statement, the Barbie Ghost Face T-Shirt is a must-have addition to your wardrobe. Embrace the fusion of nostalgia and contemporary flair, and let this captivating tee showcase your love for Barbie in a whole new hauntingly stylish way.
Products Detail:
| | |
| --- | --- |
| Material | Cotton |
| Color | Various Colors |
| Size | From S to 5XL |
| Style option | T-shirts, Hoodies, Tank Tops, Youth Tees, Long Sleeve Tees, Sweatshirts, Unisex V-neck |
| Shipping | From the USA |
| Brand | Lelemoon |