Barbie Stay Weird Shirt, Hoodie, Women Tee, Sweatshirt
Barbie Stay Weird Shirt, Hoodie, Women Tee, Sweatshirt is a vibrant and empowering garment that embraces individuality and encourages self-expression. This shirt captures the essence of the iconic Barbie brand, known for its evolution towards inclusivity and celebrating uniqueness.
Featuring a captivating design, the shirt prominently displays the phrase "Stay Weird" in a playful yet stylish font. The words are surrounded by eye-catching patterns and decorations that add an extra layer of visual appeal. This message serves as a reminder to be confident in one's authentic self and to embrace the qualities that make each person distinct.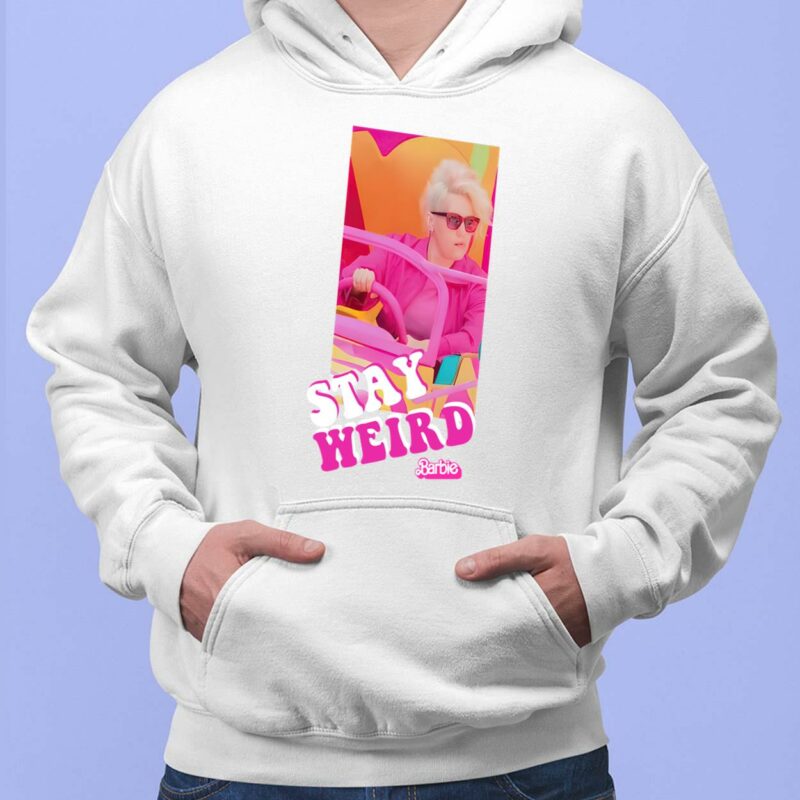 Crafted from high-quality materials, the shirt offers not only a comfortable fit but also a durable and lasting piece of clothing. The attention to detail in both design and construction showcases the care put into creating this wearable work of art.
Wearing the Barbie Stay Weird Shirt is more than just making a fashion statement; it's a declaration of self-assurance and a celebration of individuality. This shirt embodies the values of self-love and inclusivity, and it encourages wearers to be proud of their unique qualities.
Whether you're a Barbie enthusiast or simply appreciate the message of empowerment, the Stay Weird Shirt is a tangible way to express your personality and stand out with confidence. It's a testament to Barbie's modern approach, encouraging people to embrace their differences and shine in a world that celebrates diversity.
Products Detail:
| | |
| --- | --- |
| Material | Cotton |
| Color | Various Colors |
| Size | From S to 5XL |
| Style option | T-shirts, Hoodies, Tank Tops, Youth Tees, Long Sleeve Tees, Sweatshirts, Unisex V-neck |
| Shipping | From the USA |
| Brand | Lelemoon |