Beavis And Butthead Layne And Jerry Shirt
The Beavis and Butt-Head Layne and Jerry shirt is a unique and fun garment that features the beloved cartoon characters, Beavis and Butt-Head, paying homage to the legendary rock musicians, Layne Staley and Jerry Cantrell of Alice in Chains. The shirt is made from high-quality materials, ensuring that it is both durable and comfortable to wear.
The shirt's design features a graphic of Beavis and Butt-Head, dressed in their signature metalhead attire, alongside Layne and Jerry, who are depicted in their iconic grunge style. The graphic is printed in high-quality detail, capturing the essence of both the cartoon characters and the musicians.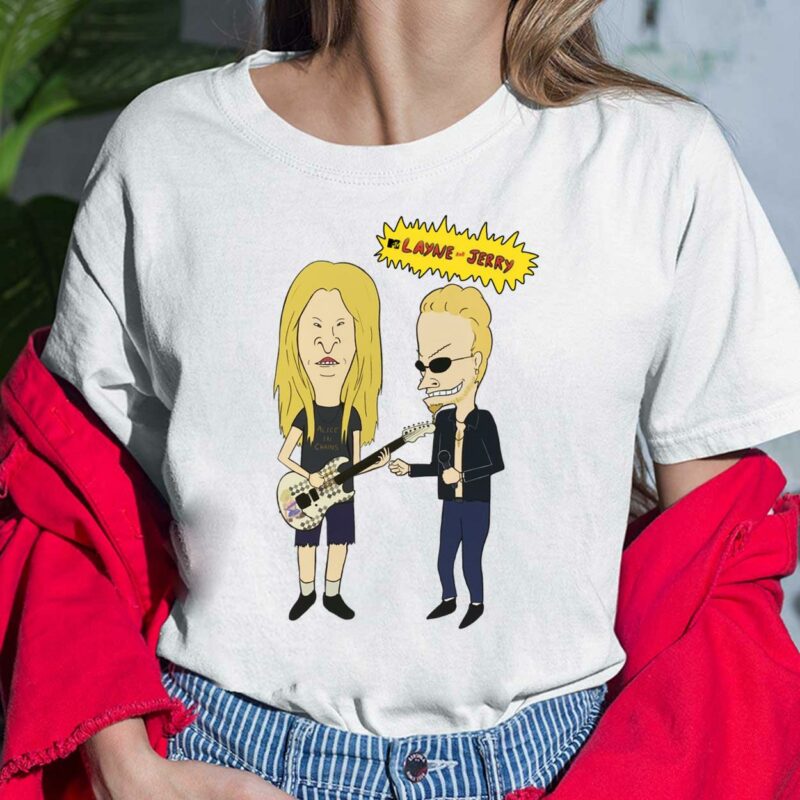 The shirt is available in a variety of colors and sizes, making it suitable for anyone who wants to make a statement with their fashion choices. The shirt's comfortable fit and soft material make it a great choice for everyday wear, while its unique design ensures that it will stand out in any crowd.
Overall, the Beavis and Butt-Head Layne and Jerry shirt is a fun and playful garment that is sure to appeal to fans of both the cartoon and the band. Its unique and creative design make it a must-have for anyone who wants to express their love for music and pop culture through their clothing.