Best Bonus Dad Ever Shirt, Hoodie, Sweatshirt, Women Tee
Best Bonus Dad Ever Shirt, Hoodie, Sweatshirt, Women Tee is a heartwarming and meaningful piece of clothing that celebrates the special bond between a stepfather and their stepchildren. It serves as a heartfelt tribute to the positive influence and love that a bonus dad brings to the family.
Crafted with care, this shirt is made from high-quality, soft, and comfortable fabric to ensure a pleasant wearing experience. It is available in various sizes and styles, allowing for a personalized fit and style that suits individual preferences.
The design of the shirt is simple yet impactful. The phrase "Best Bonus Dad Ever" is prominently displayed on the front, written in bold and eye-catching typography. The message is clear and direct, expressing appreciation and gratitude for the stepfather's role in the family.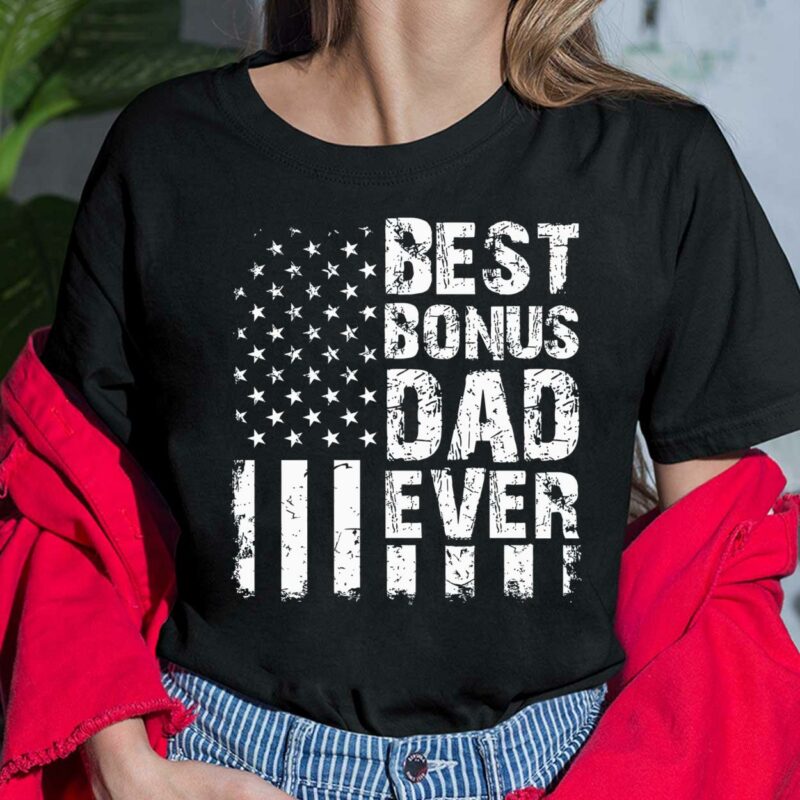 The shirt is available in different colors, offering versatility and the opportunity to choose a hue that aligns with personal taste. It can be worn on various occasions, including family gatherings, special events, or even as a casual everyday garment, serving as a constant reminder of the love and connection shared within the blended family.
By wearing the "Best Bonus Dad Ever" shirt, you not only express your love and admiration for your stepfather but also make a powerful statement about the importance of blended families. It serves as a symbol of unity and appreciation, honoring the commitment and dedication of a loving bonus dad.
Whether given as a gift or worn with pride, the "Best Bonus Dad Ever" shirt is a heartfelt way to acknowledge the extraordinary contributions of a stepfather and celebrate the unique bond formed within a blended family.
Products Detail:
| | |
| --- | --- |
| Material | Cotton |
| Color | Various Colors |
| Size | From S to 5XL |
| Style option | T-shirts, Hoodies, Tank Tops, Youth Tees, Long Sleeve Tees, Sweatshirts, Unisex V-neck |
| Shipping | From the USA |
| Brand | Lelemoon |