Big Van Vader Shirt
The Big Van Vader shirt is a tribute to one of the most iconic and memorable professional wrestlers of all time, Big Van Vader. The shirt typically features an image or graphic of Vader, along with his signature catchphrase "It's Vader Time!"
Vader was known for his imposing size, powerful moves, and intimidating presence in the ring. He was a three-time WCW World Heavyweight Champion and competed in several major wrestling promotions throughout his career.
The Big Van Vader shirt is a popular choice among wrestling fans and is a great way to pay tribute to Vader's legacy in the ring. The shirt comes in a variety of sizes and colors and is made from high-quality materials that are comfortable and durable.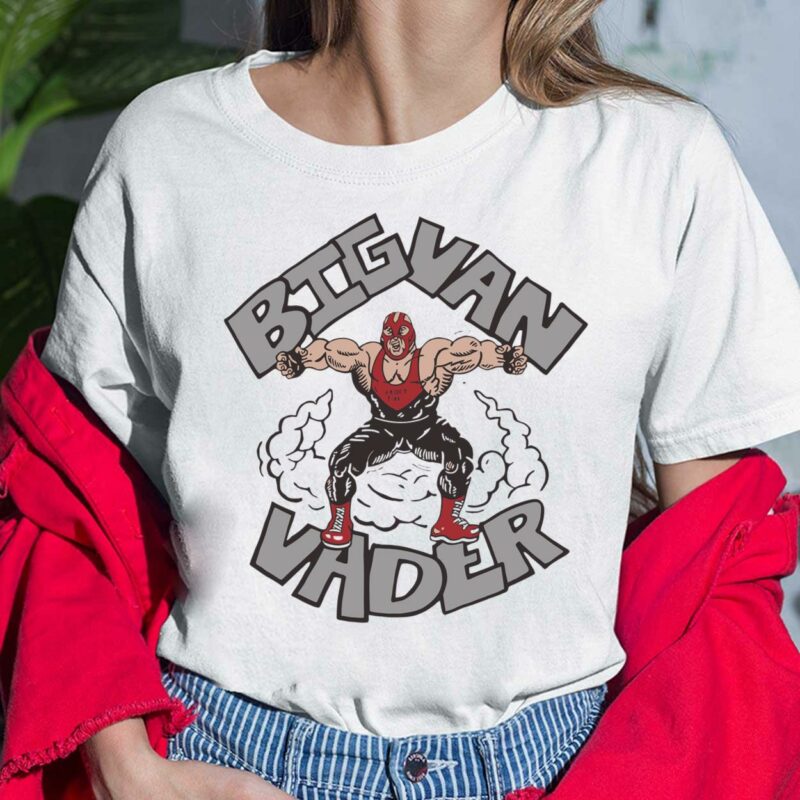 Wearing the Big Van Vader shirt is a great way to show your appreciation for professional wrestling and the larger-than-life personalities that make it so entertaining. It's also a way to connect with other wrestling fans and share your love of the sport.
Overall, the Big Van Vader shirt is a must-have for any wrestling fan or anyone who appreciates the unique blend of athleticism and entertainment that professional wrestling offers. Whether you're wearing it to a wrestling event, out with friends, or just around town, the Big Van Vader shirt is sure to make a statement and show your love for one of the greatest wrestlers of all time.