Blue Crab I'd Rather Be Crabbing Shirt, Hoodie, Sweatshirt, Women Tee
Blue Crab I'd Rather Be Crabbing Shirt, Hoodie, Sweatshirt, Women Tee is the perfect apparel for any crab enthusiast or seafood lover. This vibrant blue shirt showcases a beautifully designed blue crab, capturing the essence of the sea and its delectable treasures.
Crafted with the finest quality materials, this shirt offers exceptional comfort and durability. Made from a soft, breathable fabric blend, it ensures a comfortable fit all day long, whether you're out on the water or enjoying a casual day with friends.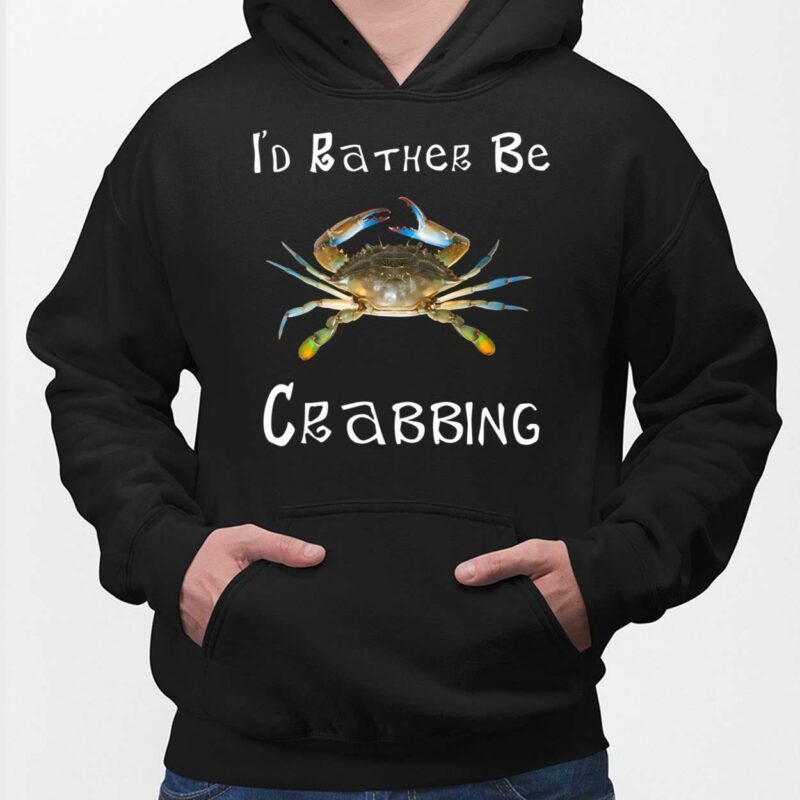 The shirt features a captivating graphic print of a blue crab with the playful phrase "I'd Rather Be Crabbing" displayed prominently. This witty statement reflects the wearer's passion for the exciting activity of crabbing, where one can immerse themselves in the thrill of the hunt for these delectable crustaceans.
Perfect for both men and women, this shirt is available in various sizes, ensuring a perfect fit for everyone. Its versatile design makes it suitable for various occasions, from beach trips and fishing adventures to casual outings or simply lounging around.
Embrace your love for crabbing and showcase your unique style with the Blue Crab "I'd Rather Be Crabbing" Shirt. It's a must-have addition to any seafood lover's wardrobe, providing comfort, style, and a touch of coastal charm. Wear it proudly and let your passion for crabbing shine!
Products Detail:
| | |
| --- | --- |
| Material | Cotton |
| Color | Various Colors |
| Size | From S to 5XL |
| Style option | T-shirts, Hoodies, Tank Tops, Youth Tees, Long Sleeve Tees, Sweatshirts, Unisex V-neck |
| Shipping | From the USA |
| Brand | Lelemoon |