Blueshirts Hockey New Your City 1926 Shirt
The Blueshirts Hockey New York City 1926 Shirt is a classic and stylish piece of clothing that celebrates the rich history of hockey in New York City. The shirt features the iconic logo of the New York Rangers, one of the original six teams in the National Hockey League (NHL), founded in 1926.
Made from high-quality materials, the shirt is comfortable, lightweight, and breathable, making it a perfect choice for casual wear or game day. It is available in a range of sizes to fit different body types and comes in a classic navy blue color that is easy to match with any outfit.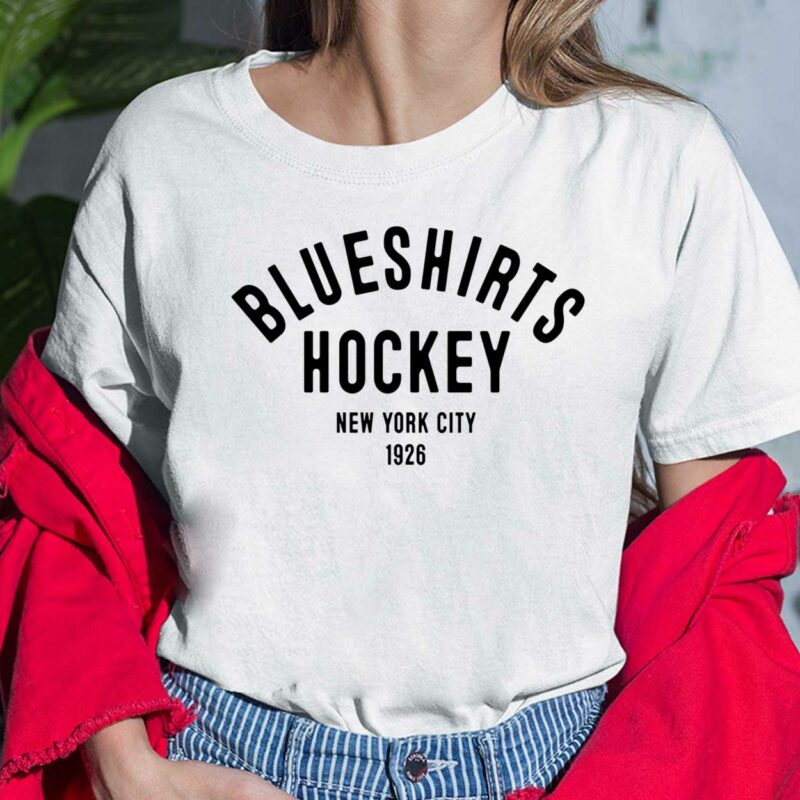 The design of the shirt is both classic and timeless, featuring the original Rangers logo with the words "New York City 1926" printed prominently below it. This design pays homage to the team's long history and its role in shaping the sport of hockey in North America.
Whether you're a die-hard Rangers fan or simply love the rich history of the team, the Blueshirts Hockey New York City 1926 Shirt is a perfect choice. It's a stylish and comfortable way to show your support for the team and celebrate its legacy in the sport of hockey. Wear it to a game, around town, or while watching your favorite team on TV, and show your love for the Blueshirts in style!