Bodybuilding Barbie Shirt
The Bodybuilding Barbie Shirt is a stylish and trendy piece of clothing that is perfect for those who love bodybuilding and fitness. The shirt is made from high-quality materials and features a vibrant and eye-catching design that is sure to turn heads.
The shirt is designed to be form-fitting and comfortable, allowing you to move freely while you work out or go about your day. It is available in a range of sizes to ensure a perfect fit for every body type.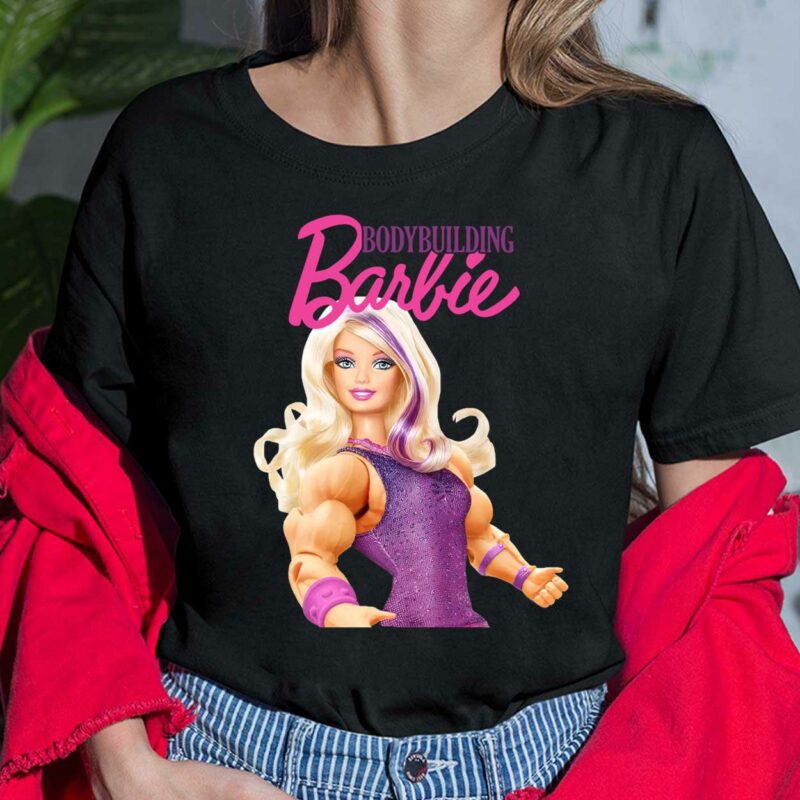 The front of the shirt features a bold and colorful graphic of a muscular Barbie, complete with weights and a gym bag. The design is both playful and empowering, encouraging women to embrace their strength and embrace their inner athlete.
Whether you're hitting the gym, going for a run, or just running errands around town, the Bodybuilding Barbie Shirt is the perfect way to show off your love for fitness and fashion. So why not add this stylish and empowering shirt to your wardrobe today?