Bravo Holic Shirt
The "Bravo Holic Shirt" is a stylish and trendy piece of clothing that is perfect for anyone who loves the Bravo television network.
This shirt is made from high-quality materials, ensuring that it is both comfortable and durable. The fabric is lightweight and breathable, making it ideal for wearing in warmer weather. The shirt also has short sleeves, making it perfect for casual occasions.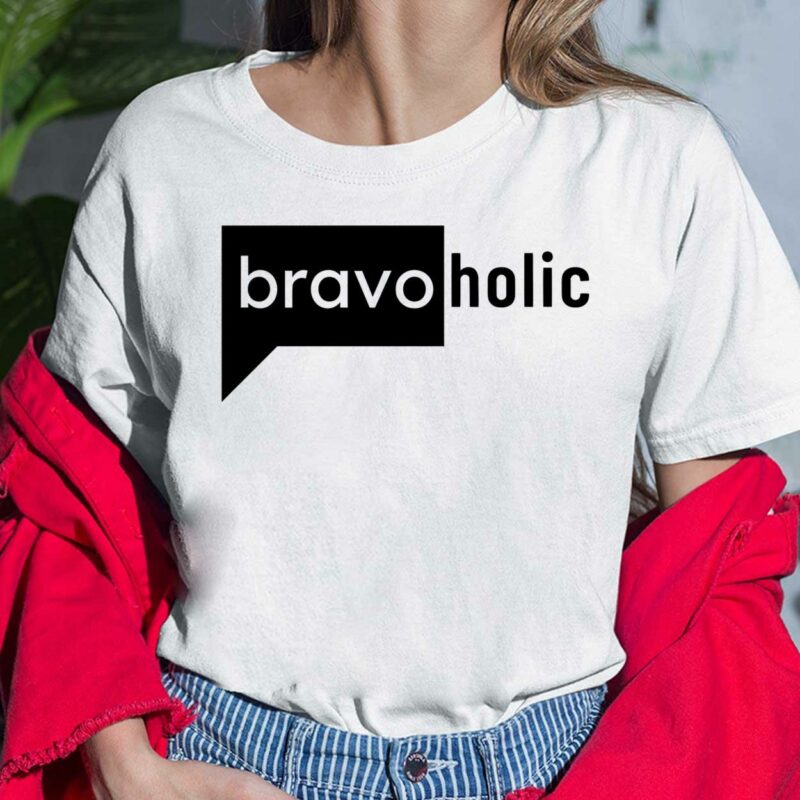 The Bravo Holic Shirt features a fun and colorful design that showcases the network's logo, along with the words "Bravo Holic" in bold, white letters. The design is set against a bright pink background, adding an extra element of style to the shirt.
This shirt is a must-have for any fan of Bravo TV, and it is perfect for showing your love for your favorite reality shows and personalities. It is a versatile piece of clothing that can be paired with shorts, jeans, or leggings, making it a great addition to any wardrobe.
Overall, the Bravo Holic Shirt is a fun and stylish shirt that is perfect for any fan of the Bravo network. Its eye-catching design and high-quality construction make it a great choice for both casual wear and as a statement piece at events or watch parties.