Britney Spears Make America Great Again Shirt
The Britney Spears Make America Great Again shirt is a vibrant and eye-catching piece of apparel that pays homage to both the iconic pop star Britney Spears and the popular political slogan "Make America Great Again." This shirt combines elements from two distinct spheres, pop culture and politics, creating a unique and thought-provoking fashion statement.
The shirt features a striking image of Britney Spears in her signature pose, exuding confidence and charisma. Her image is artfully blended with the American flag, creating a visually appealing fusion of pop iconography and patriotic symbolism. The colors are bold and vibrant, with red, white, and blue dominating the design, evoking a sense of national pride and unity.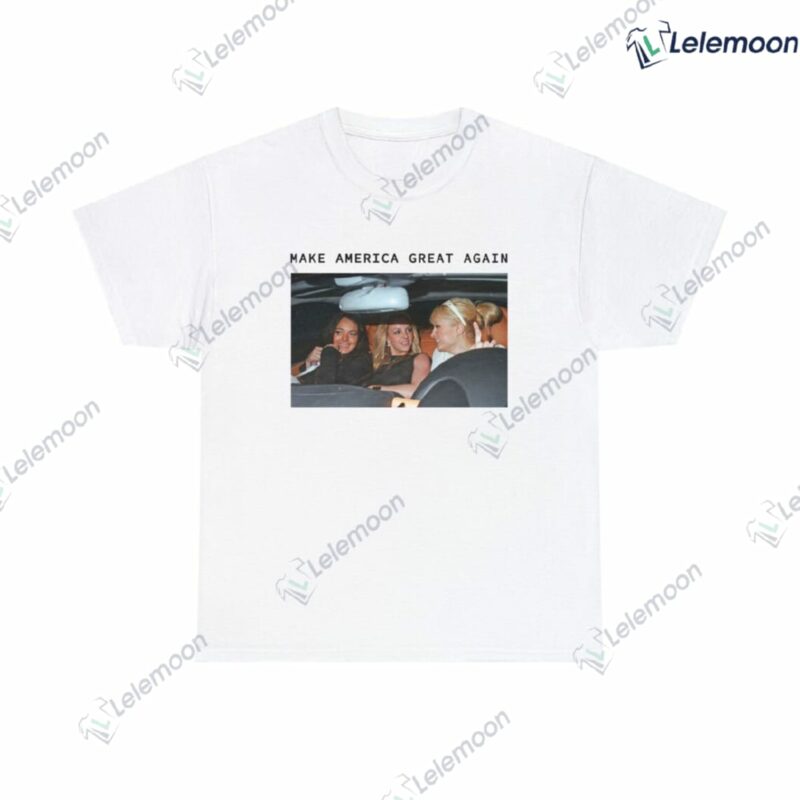 The shirt is made from high-quality, comfortable fabric, ensuring a soft and pleasant wearing experience. It is available in various sizes, catering to different body types and preferences. Whether worn casually or as a statement piece, the Britney Spears Make America Great Again shirt is bound to turn heads and spark discussions wherever it is worn.
Overall, this shirt is a unique and visually captivating fusion of pop culture and political symbolism, showcasing Britney Spears' influence and making a bold statement about the complexities of contemporary society.
Products Detail:
| | |
| --- | --- |
| Material | Cotton |
| Color | Various Colors |
| Size | From S to 5XL |
| Style option | T-shirts, Hoodies, Tank Tops, Youth Tees, Long Sleeve Tees, Sweatshirts, Unisex V-neck |
| Shipping | From the USA |
| Brand | Lelemoon |