Cat Cute Cuddly And Full Of Rage Shirt
The "Cat Cute Cuddly And Full Of Rage" shirt is a stylish and unique piece of clothing that features a cute and cuddly cartoon cat design with a twist. The cat's adorable appearance is juxtaposed with the phrase "Full of Rage," creating a playful and humorous statement piece. The shirt is made of high-quality materials and is both comfortable and durable.
It is perfect for cat lovers who appreciate a bit of humor and irony in their fashion choices. Whether you're looking for a casual everyday outfit or something to wear to a fun social event, the "Cat Cute Cuddly And Full Of Rage" shirt is sure to make a statement and bring a smile to everyone's face.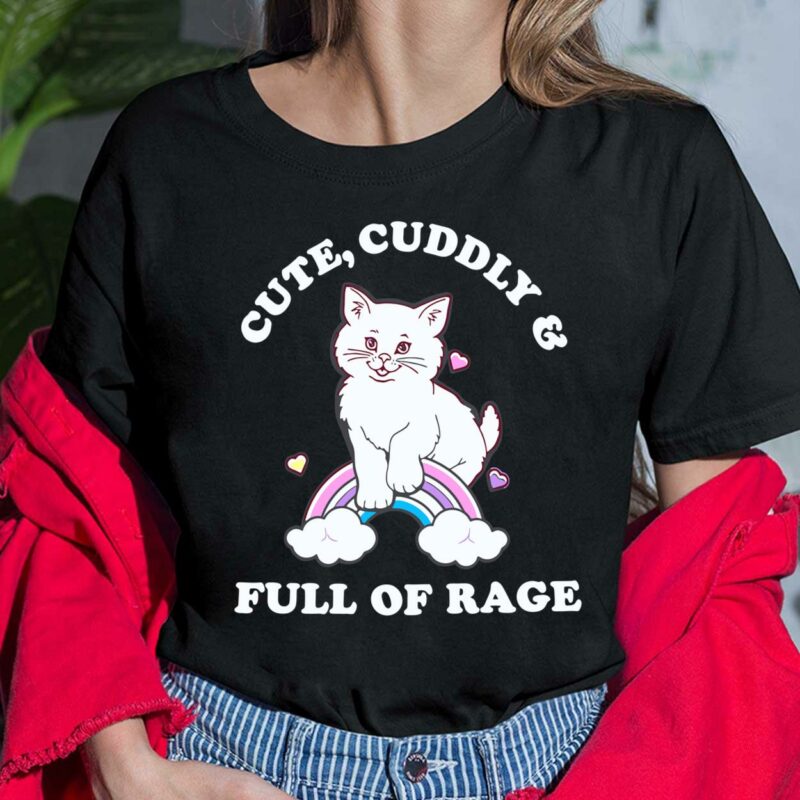 This shirt is available in a variety of colors and sizes, so you can choose the one that best fits your personal style and body shape. The cute and cuddly cat design is sure to catch the attention of anyone who sees it, while the "Full of Rage" statement adds a touch of sass and attitude. This shirt is versatile and can be dressed up or down, depending on the occasion. You can pair it with jeans and sneakers for a casual look or dress it up with a skirt and heels for a night out. It also makes a great gift for any cat lover in your life who appreciates a good sense of humor. Overall, the "Cat Cute Cuddly And Full Of Rage" shirt is a fun and playful addition to any wardrobe.