Saying Retro Cat Gaslighting Isn't Real You Crazy B*tch Shirt
"Cat Gaslighting Isn't Real You Crazy Btch Shirt" is a humorous and bold t-shirt that challenges the notion of cat gaslighting. The shirt features the phrase "Cat Gaslighting Isn't Real" in bold letters, followed by the tongue-in-cheek insult "You Crazy Btch." The design is intended to be playful and sassy, while also poking fun at the idea that cats are capable of intentionally manipulating their owners. This t-shirt is a great choice for cat lovers with a sense of humor who enjoy making a statement with their fashion.
This t-shirt is made from high-quality materials that are both comfortable and durable. The shirt is available in a variety of sizes to fit a range of body types and features a flattering, classic fit. The design is printed using high-quality ink that won't fade or crack over time, ensuring that the shirt looks great wash after wash.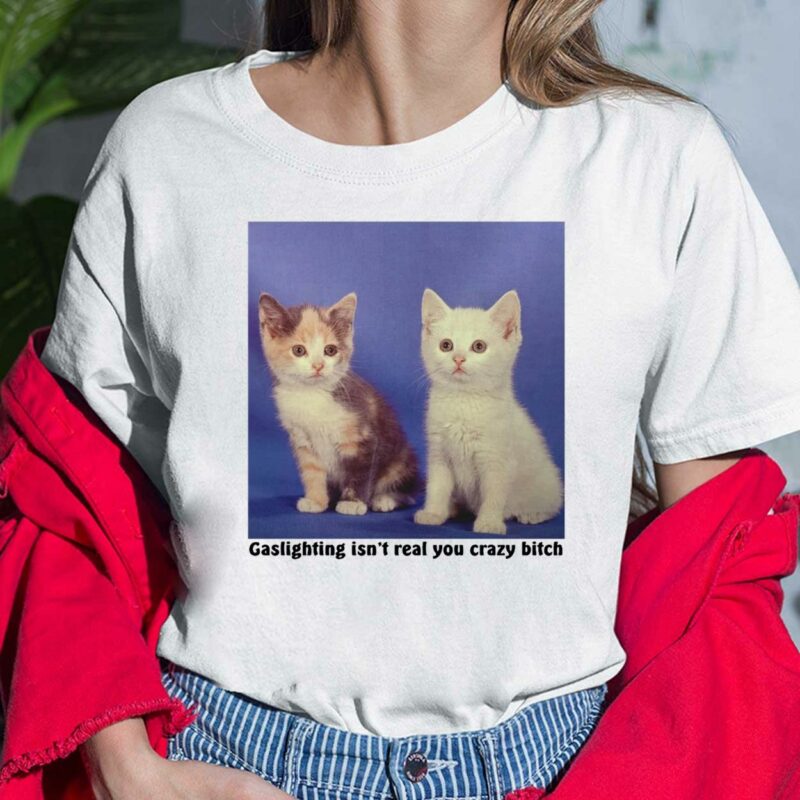 Wearing this shirt is a fun and playful way to show your love for cats and challenge some of the more outlandish beliefs that some people hold about feline behavior. Whether you're wearing it out to run errands, hanging out with friends, or just lounging at home, this shirt is sure to turn heads and spark conversation.
If you're looking for a unique and eye-catching t-shirt that celebrates the quirks of our feline friends, the "Cat Gaslighting Isn't Real You Crazy B*tch Shirt" is a great choice. So why not add it to your wardrobe today and show the world that you're not afraid to stand up for what you believe in, even if it means going against the popular opinion.