Cat It Is What Is It Shirt, Hoodie, Sweatshirt, Women Tee
Cat It Is What Is It Shirt, Hoodie, Sweatshirt, Women Tee  is a fashionable and quirky piece of clothing that celebrates the enigmatic and independent nature of cats. This shirt is designed for cat lovers who embrace the unique personality and charm of feline companions.
Created with comfort in mind, the shirt is crafted from high-quality fabric that feels soft against the skin. Its relaxed fit ensures a comfortable wearing experience throughout the day. The shirt features the phrase "Cat It Is What Is It" printed on the front, accompanied by a charming and playful cat design. This combination of words and imagery captures the essence of cats' mysterious and unpredictable nature.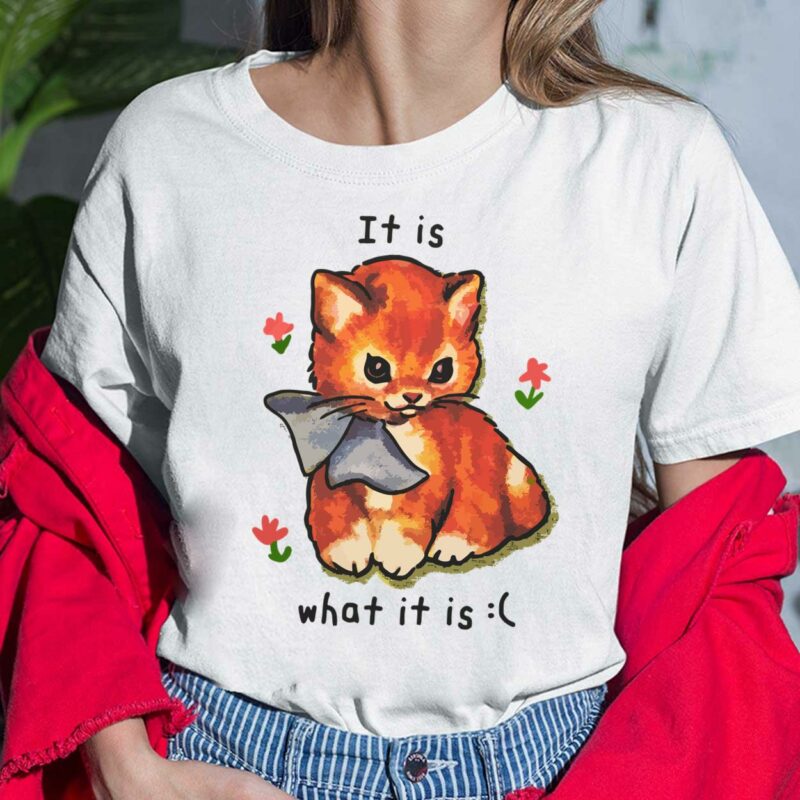 This shirt is versatile and can be worn for various occasions, whether you're lounging at home, running errands, or meeting up with friends. It serves as a conversation starter and a fun way to express your love for cats. Additionally, it makes for an excellent gift for fellow cat enthusiasts in your life.
Celebrate the allure and fascination of cats with the Cat It Is What Is It Shirt. It's a stylish and whimsical addition to any cat lover's wardrobe, allowing you to showcase your admiration for these captivating creatures with pride.
Products Detail:
| | |
| --- | --- |
| Material | Cotton |
| Color | Various Colors |
| Size | From S to 5XL |
| Style option | T-shirts, Hoodies, Tank Tops, Youth Tees, Long Sleeve Tees, Sweatshirts, Unisex V-neck |
| Shipping | From the USA |
| Brand | Lelemoon |