Cats Print Short Sleeve Shirt
Cats Print Short Sleeve Shirt is a delightful and fashionable piece of clothing that features a playful and eye-catching cat-themed print. This shirt is perfect for cat lovers and anyone who appreciates whimsical and unique fashion.
Crafted from comfortable and breathable materials, the shirt is ideal for warm weather and casual occasions. The standout feature of this shirt is the all-over print of various cat illustrations or patterns, creating a fun and visually engaging design. The cat prints may range from cute and cuddly kittens to artistic and abstract feline designs.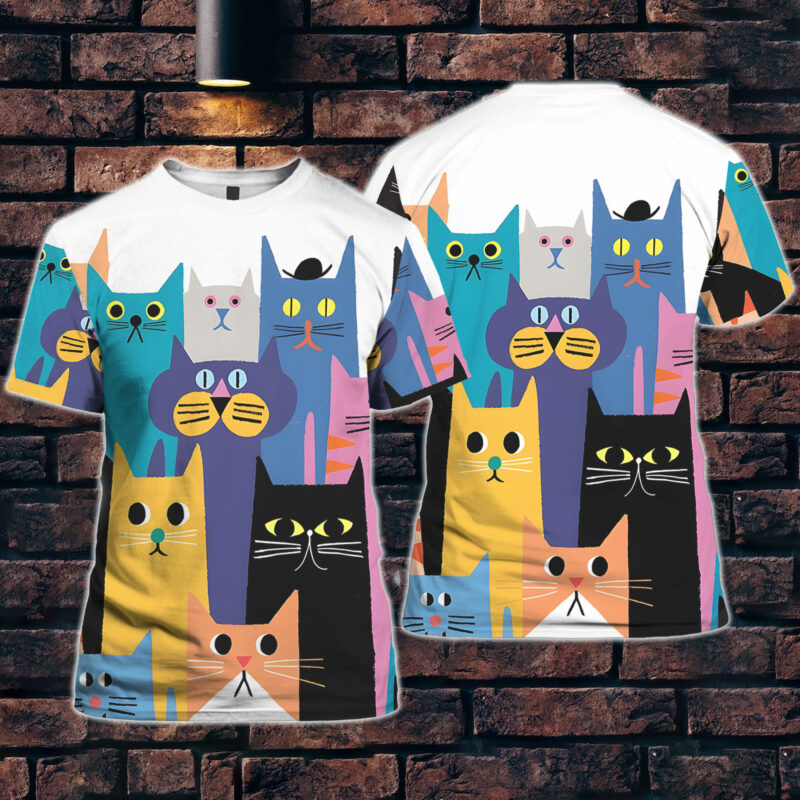 The short sleeves and relaxed fit make it a comfortable and versatile choice for everyday wear. It's perfect for pairing with jeans, shorts, or skirts, allowing you to showcase your love for cats while maintaining a stylish and effortless look.
Cats Print Short Sleeve Shirt is a charming way to express your passion for these adorable creatures and add a touch of whimsy to your wardrobe. It's suitable for a wide range of occasions, from casual outings with friends to relaxed gatherings, and it's sure to spark conversations and smiles among fellow cat enthusiasts.
Cats Print Short Sleeve Shirt is a fun and expressive piece of clothing that allows you to wear your love for cats on your sleeve, quite literally. It's a playful addition to your wardrobe that showcases your personality and passion for our feline friends.