Chief Benja Halloween Costume Shirt
The Chief Benja Halloween Costume Shirt is a captivating and distinctive garment that allows you to transform into the revered character Chief Benja from the hit animated movie. This shirt is the perfect choice for Halloween parties, cosplay events, or any occasion where you want to showcase your love for the film and its captivating characters.
Crafted with attention to detail, the Chief Benja Halloween Costume Shirt captures the essence of the character's outfit. It features a bold and intricate design, with printed patterns and symbols reminiscent of the character's attire. The shirt showcases the unique color palette and traditional elements that make Chief Benja's costume instantly recognizable.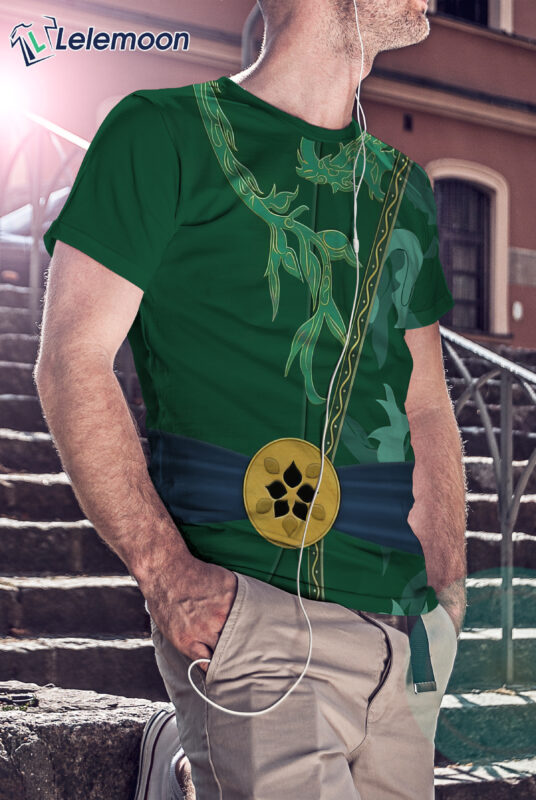 Made from high-quality fabric, this shirt ensures comfort and durability, allowing you to fully immerse yourself in the role of Chief Benja. It offers a comfortable fit and can be easily paired with pants or shorts to complete the costume.
Whether you're a fan of the movie, a cosplay enthusiast, or simply want to make a memorable impression at your next Halloween gathering, the Chief Benja Halloween Costume Shirt is an excellent choice. With its attention to detail and authentic design, it allows you to step into the shoes of this beloved character and bring the magic of the film to life.
Embrace the spirit of adventure, honor Chief Benja's legacy, and become the hero of your own story with the Chief Benja Halloween Costume Shirt. Get ready to inspire and captivate those around you as you embark on a thrilling Halloween adventure.