Cigarettes Keep You Young Shirt
The "Cigarettes Keep You Young" shirt is a unique and attention-grabbing piece of clothing that features a humorous and ironic slogan. The shirt is made of high-quality material and comes in a range of sizes to ensure a comfortable and flattering fit for all body types.
The design of the shirt features a bold and prominent print of a vintage cigarette advertisement with the slogan "Cigarettes Keep You Young" emblazoned across the front. The typography and color scheme of the design are reminiscent of the mid-20th century, adding a retro and nostalgic touch to the shirt.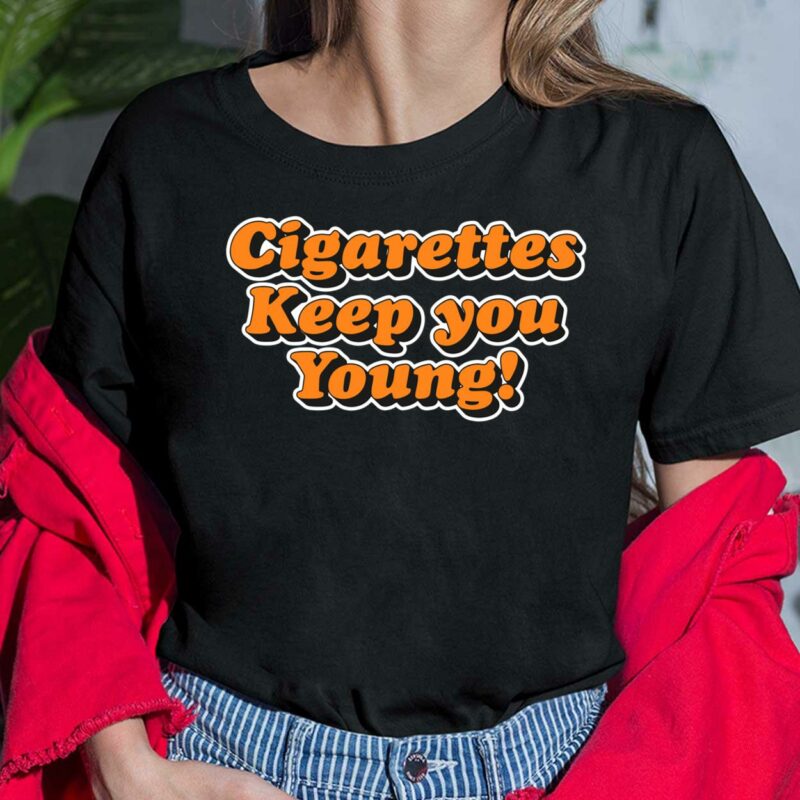 Despite the humorous and ironic nature of the slogan, it's important to note that smoking is not a healthy habit and can have serious negative consequences on one's health. The shirt serves as a satirical commentary on the dangerous allure of smoking and the harmful effects it can have on our bodies.
Overall, the "Cigarettes Keep You Young" shirt is a witty and stylish addition to any wardrobe, perfect for those who appreciate a touch of irony and humor in their fashion choices.