Custom Name Baseball Mama Shirt, Hoodie, Sweatshirt, Women Tee
Introducing our Custom Name Baseball Mama Shirt, designed specifically for all the proud baseball moms out there! This shirt is made with high-quality material that's both comfortable and durable, ensuring it will be a go-to item in your wardrobe for years to come.
What makes this shirt truly special is the ability to personalize it with your own custom name. Whether you want to display your own name or the name of your favorite baseball player, this shirt is the perfect way to do it.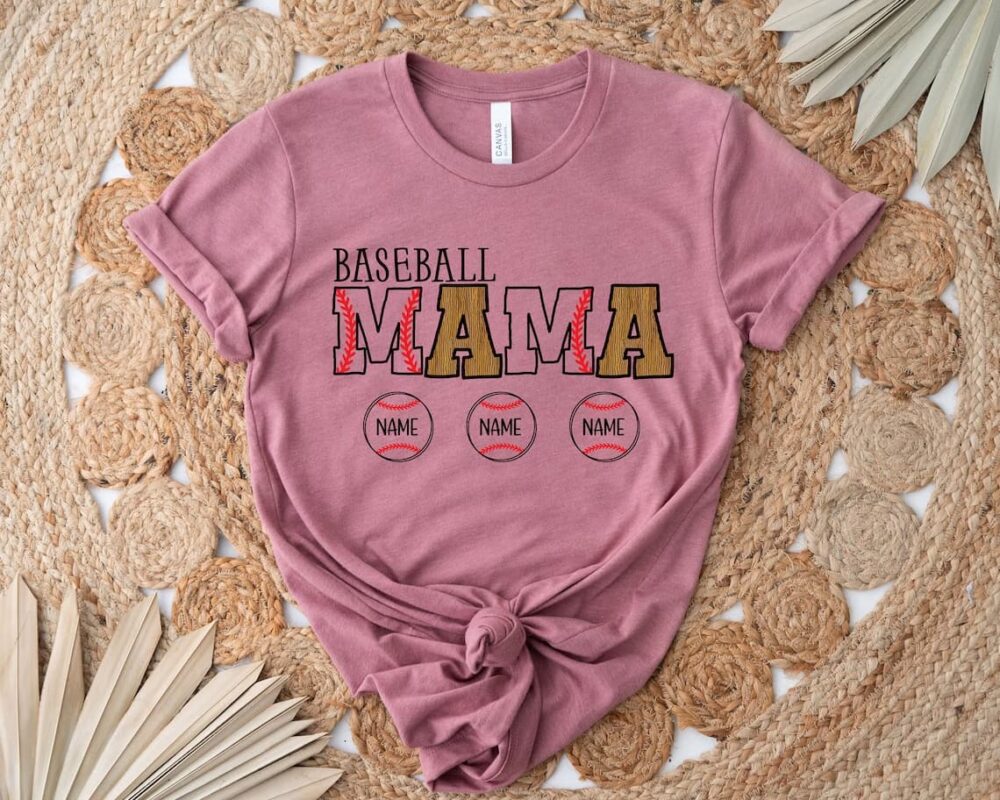 The design features a bold graphic that showcases your love for baseball. The shirt comes in a range of sizes to ensure the perfect fit for every mama, and the high-quality printing ensures that the graphic will stay vibrant wash after wash.
Whether you're cheering on your child's little league team or rooting for your favorite MLB team, our Custom Name Baseball Mama Shirt is the perfect addition to your game day attire. Show off your love for the game and your family with this personalized shirt. Order yours today!