Daddy's Girl Pedro Pascal Shirt, Hoodie, Sweatshirt, Women Tee
Daddy's Girl Pedro Pascal Shirt, Hoodie, Sweatshirt, Women Tee is a trendy and stylish t-shirt that features a unique and eye-catching design. The shirt is made of soft and comfortable material, making it perfect for everyday wear.
The shirt is primarily black with a portrait of Pedro Pascal, a popular actor known for his roles in hit shows like "Game of Thrones" and "The Mandalorian." The portrait is located on the front of the shirt and features Pascal in character, complete with his trademark facial hair and signature smirk.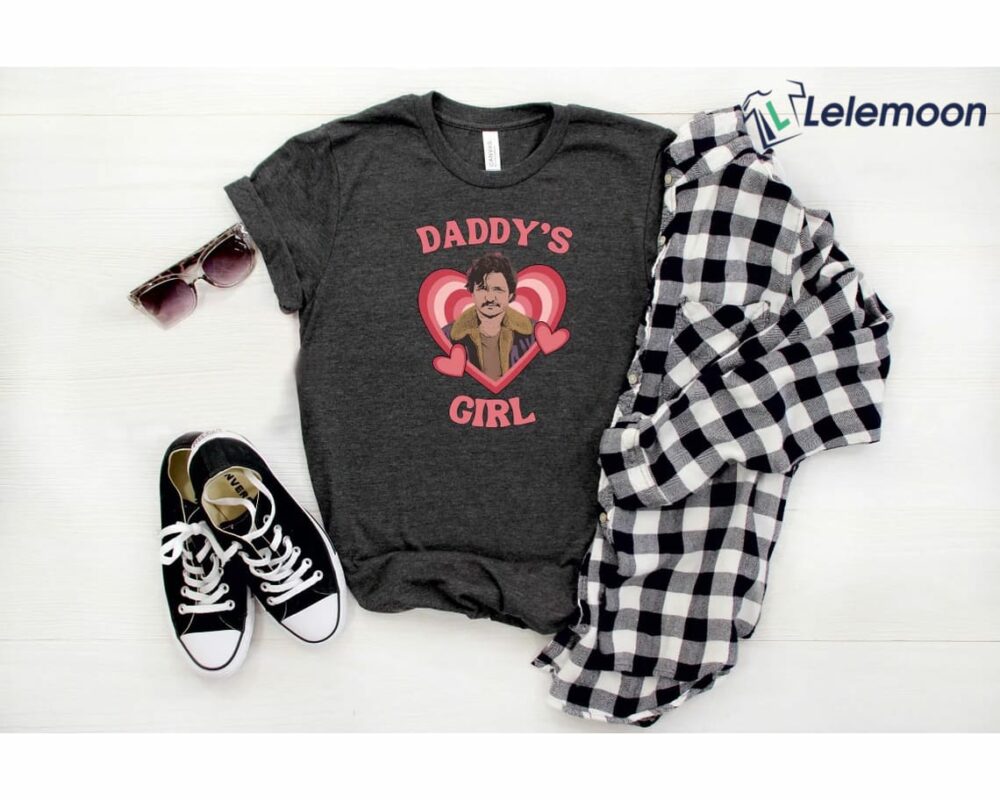 The text "Daddy's Girl" is printed in bold, white letters above the portrait, adding a playful and humorous touch to the design. The use of this phrase suggests that the wearer has a close relationship with their father and is proud to show it off.
This t-shirt is an excellent choice for anyone who is a fan of Pedro Pascal or wants to make a statement about their relationship with their father. It can be paired with jeans or shorts for a casual look or dressed up with a blazer or jacket for a more sophisticated outfit.
Overall, the Daddy's Girl Pedro Pascal Shirt is a fun and fashionable addition to any wardrobe. Its unique design is sure to turn heads and spark conversation wherever it is worn.