Daddy's Home Rafe Cameron Shirt
The "Daddy's Home Rafe Cameron" shirt is the ultimate statement piece for fans of the hit series "Outer Banks." This shirt features a bold and eye-catching design that pays homage to one of the show's most beloved characters, Rafe Cameron.
The shirt's design is inspired by Rafe's iconic look on the show, featuring a black and white photo of actor Drew Starkey as Rafe, along with the phrase "Daddy's Home" emblazoned across the front in a stylish font. It's the perfect way to show your love for Rafe and his memorable moments on the show.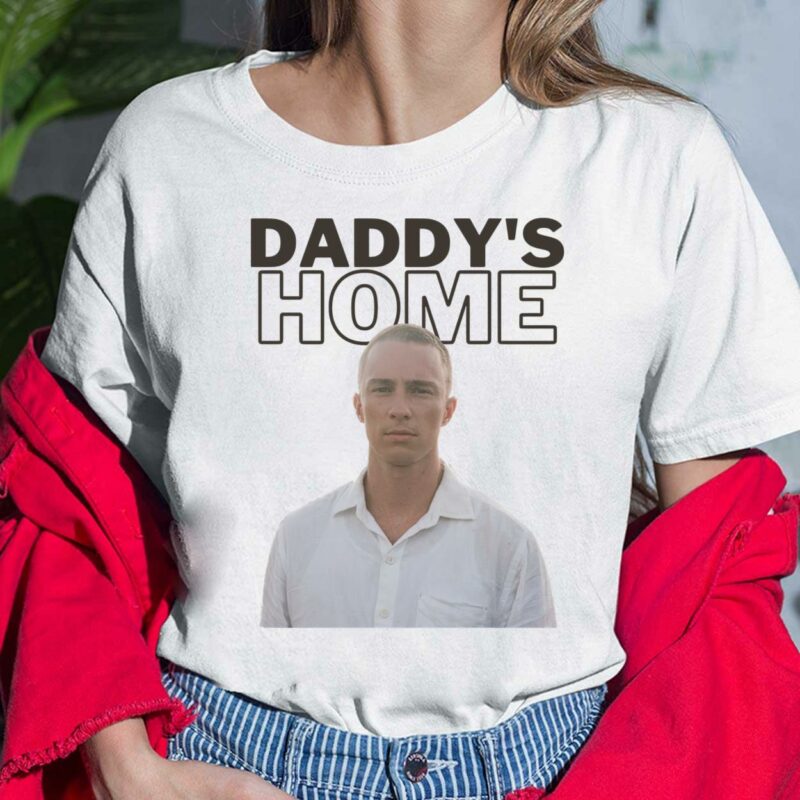 Made from high-quality materials, this shirt is not only stylish but also comfortable to wear. Its soft and breathable fabric will keep you feeling comfortable all day long, while the relaxed fit provides a flattering silhouette for any body type. Its versatile design means that it can be dressed up or down, making it perfect for any occasion.
Whether you're a die-hard fan of the show or simply love Rafe's character, this shirt is the perfect way to show your appreciation. It's a great conversation starter and a fun way to connect with other fans of the show.
Overall, the "Daddy's Home Rafe Cameron" shirt is a must-have for anyone who loves "Outer Banks" and wants to make a statement with their fashion. Its comfortable fit, stylish design, and playful message make it the perfect choice for any occasion.