Daddy's Little Meatball Shirt
"Daddy's Little Meatball Shirt" is a shirt designed for young children or infants that features a playful and endearing phrase. The shirt typically displays the words "Daddy's Little Meatball" along with an image of a meatball or a cartoon character.
The term "Daddy's Little Meatball" is a term of endearment that fathers often use to describe their daughters. It implies a close and affectionate bond between the father and the child, and highlights the special relationship they share. The use of the term "meatball" adds a playful and cute touch, suggesting the child's adorable and chubby appearance.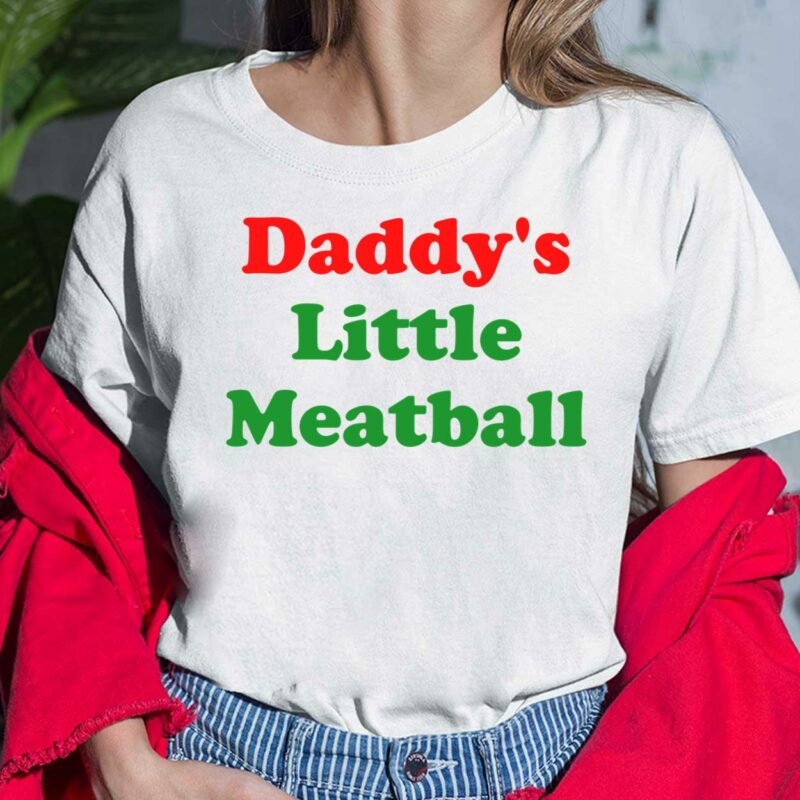 Wearing the "Daddy's Little Meatball Shirt" is a fun way for both fathers and daughters to express their love and connection. It can also serve as a keepsake, reminding the child of the special bond they share with their father as they grow up.
The shirt is available in a variety of colors and sizes, making it suitable for babies and young children of different ages and sizes. It is often made from soft and comfortable materials, ensuring that the child feels cozy and comfortable while wearing it.
In summary, "Daddy's Little Meatball Shirt" is a cute and affectionate clothing item that celebrates the special bond between fathers and daughters. It provides a fun and lighthearted way for fathers to express their love for their little ones, while also creating special memories that will last a lifetime.