DILF Damn I Love Frogs Shirt, Hoodie, Sweatshirt, Women Tee
Introducing the DILF Damn I Love Frogs Shirt, Hoodie, Sweatshirt, Women Tee, featuring a range of stylish and comfortable apparel for both men and women. This collection includes a shirt, hoodie, sweatshirt, and women's tee, all designed with a playful and whimsical print that celebrates the love for frogs.
Each piece of clothing in this collection is made from high-quality materials, ensuring both comfort and durability. The shirt and women's tee are made from soft and breathable cotton, while the hoodie and sweatshirt feature a cozy and warm fleece lining.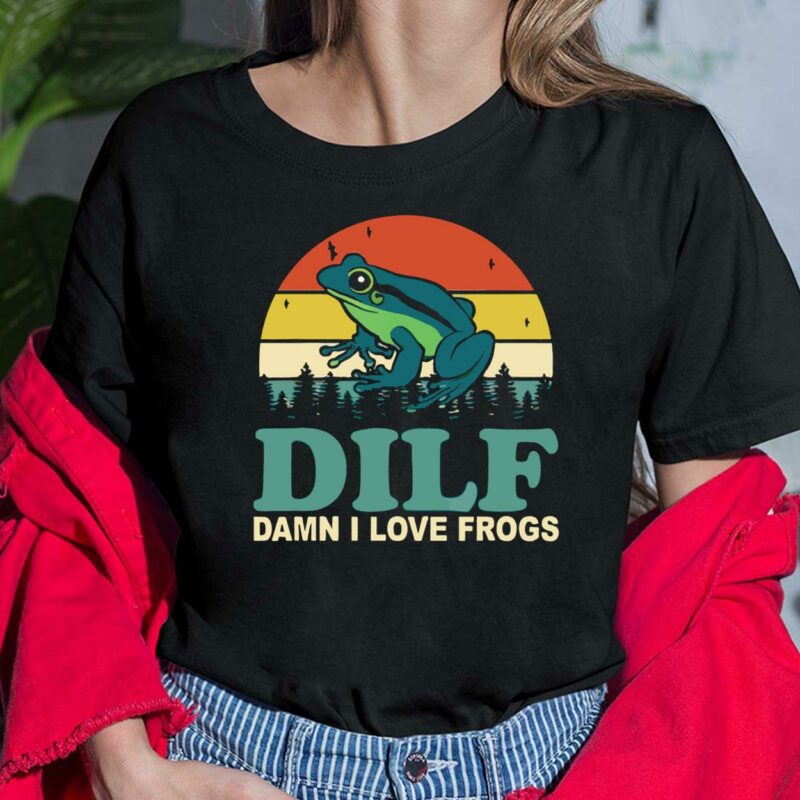 The standout feature of this collection is the fun and playful print, which showcases a bold and colorful graphic that features the phrase "DILF – Damn I Love Frogs" in a humorous and tongue-in-cheek manner. This design celebrates the love for these fascinating creatures and adds a touch of humor to your wardrobe.
Whether you're a frog lover yourself or looking for a unique and playful gift for someone special, the DILF collection has something for everyone. With its comfortable materials and eye-catching design, this collection is sure to become a conversation starter and a favorite in your wardrobe.
Products Detail:
| | |
| --- | --- |
| Material | Cotton |
| Color | Various Colors |
| Size | From S to 5XL |
| Style option | T-shirts, Hoodies, Tank Tops, Youth Tees, Long Sleeve Tees, Sweatshirts, Unisex V-neck |
| Shipping | From the USA |
| Brand | Lelemoon |