DnD Dice Hawaiian Shirt
The DnD Dice Hawaiian Shirt is a fun and unique way to show your love for tabletop gaming. This stylish and comfortable shirt features a bold and colorful design of various Dungeons and Dragons dice, set against a classic Hawaiian shirt background.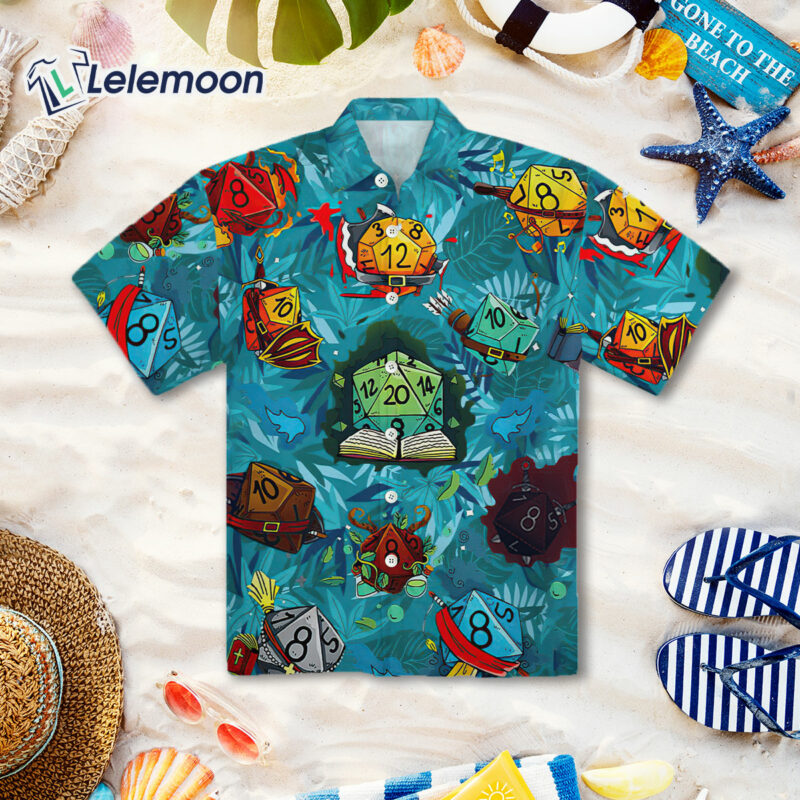 Made from high-quality, lightweight fabric, this shirt is designed to keep you cool and comfortable, making it perfect for outdoor events, conventions, or just hanging out with friends. The shirt is available in a range of sizes, from small to 3XL, ensuring a comfortable fit for everyone.
The DnD Dice Hawaiian Shirt is a great gift for any fan of tabletop gaming, whether they're a seasoned veteran or a newcomer to the world of Dungeons and Dragons. It's perfect for wearing to game nights, conventions, or just as a fun and unique addition to your wardrobe.