Dog Dalmatian Costume Red Collar Shirt
The Dog Dalmatian Costume Red Collar Shirt is a delightful and charming ensemble designed to transform your beloved furry friend into a classic and iconic Dalmatian character. This costume shirt effortlessly combines cuteness with comfort, making it an ideal choice for your canine companion's Halloween or dress-up adventures.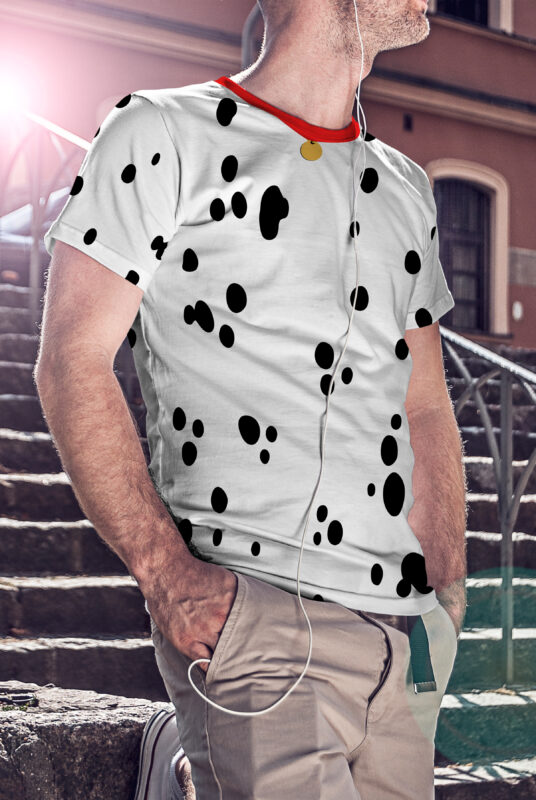 The shirt features a playful Dalmatian pattern that captures the essence of this beloved breed. The distinct black spots against a white background evoke the unmistakable Dalmatian look, while the adorable red collar adds a touch of character and authenticity to the costume.
What sets this costume shirt apart is its pet-friendly design. The lightweight and breathable fabric ensures that your dog remains comfortable and at ease while wearing the costume. The red collar serves as a charming detail that completes the transformation, enhancing the overall appeal.
Whether worn for Halloween outings, themed parties, or simply for capturing adorable photos, the Dog Dalmatian Costume Red Collar Shirt offers a delightful way to involve your furry friend in the festivities. It's a heartwarming opportunity to bring the classic Dalmatian charm to life, creating lasting memories and spreading joy to everyone around.