Introducing the Dumby Thicc Shirt
A playful and humorous addition to any wardrobe. This shirt is perfect for those who appreciate a good pun and aren't afraid to show off their sense of humor.
Made with high-quality cotton, the Dumby Thicc Shirt is soft and comfortable, perfect for everyday wear. The fabric is also durable and long-lasting, so you can enjoy wearing it for years to come.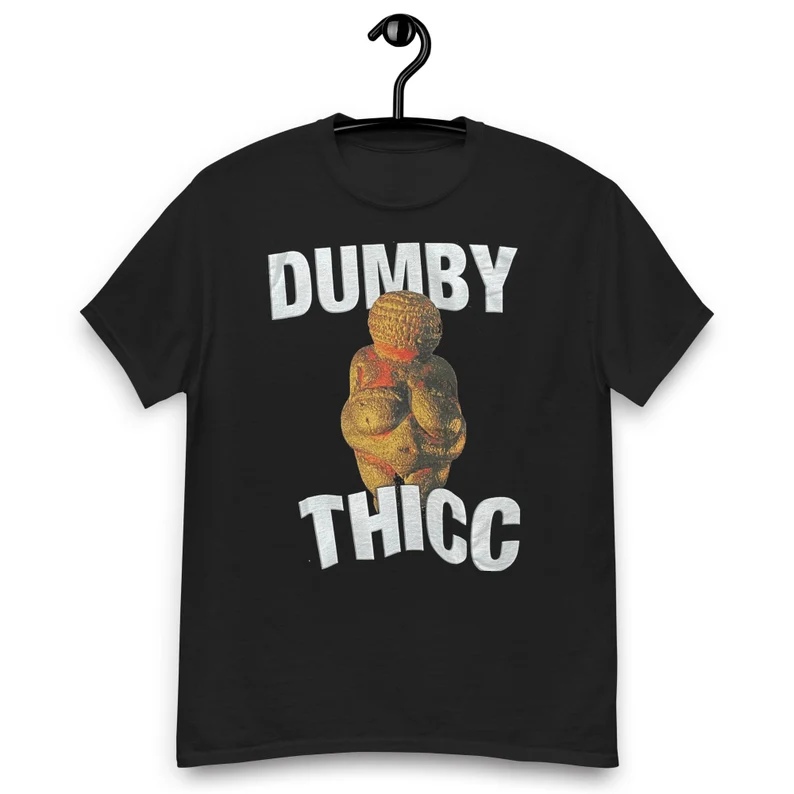 The design of the shirt is simple yet eye-catching, with the words "Dumby Thicc" printed in bold, black letters on a white background. The phrase is a playful play on words, combining the words "dumb" and "thick" to create a humorous and memorable phrase.
But don't let the name fool you – this shirt is anything but dumb. It's a clever and witty addition to any wardrobe, and is sure to get a laugh from anyone who sees it.
The Dumby Thicc Shirt is available in a variety of sizes, making it a great choice for both men and women. It's also machine washable, so you can easily clean it and keep it looking great.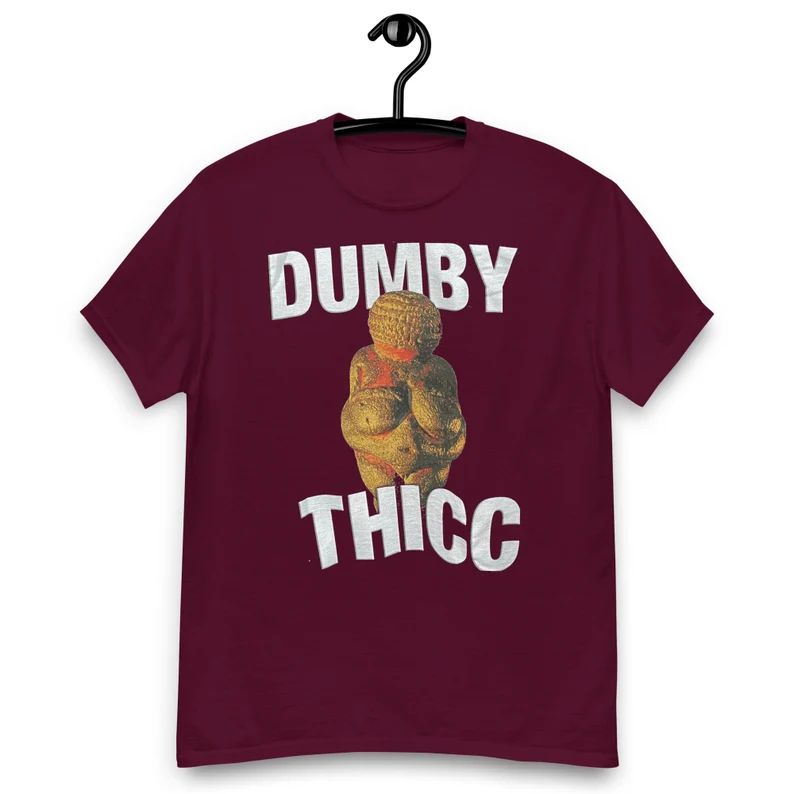 Whether you wear it to a party, a casual day out with friends, or just around the house, the Dumby Thicc Shirt is sure to turn heads and put a smile on people's faces. So why wait? Add this fun and playful shirt to your wardrobe today and show off your unique sense of humor!