Errol Spence Jr. Big Head Shirt
The Errol Spence Jr. Big Head Shirt is a striking and eye-catching piece of merchandise that pays tribute to the renowned boxer, Errol Spence Jr. This t-shirt captures the essence of his larger-than-life presence in the boxing ring, showcasing his formidable skills and undeniable charisma.
Crafted with high-quality materials, the t-shirt offers superior comfort and durability. The design prominently features a bold and vibrant graphic of Errol Spence Jr.'s head, exaggerated in size to create a distinctive and attention-grabbing visual. This larger-than-life depiction symbolizes his dominance and presence within the sport.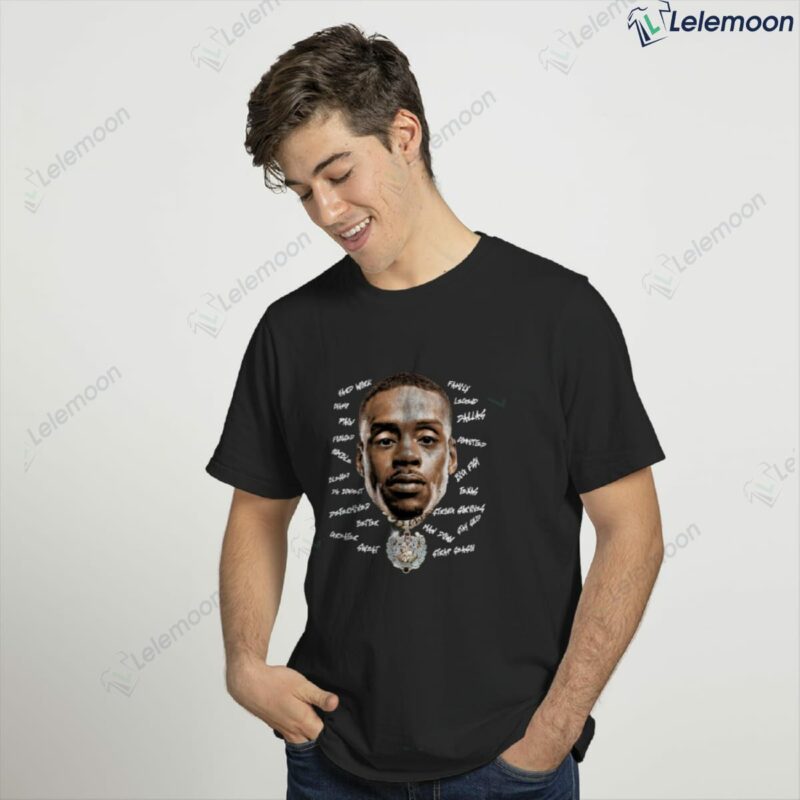 The Errol Spence Jr. Big Head Shirt is a must-have for boxing enthusiasts and fans of the talented athlete. Whether you're attending a match, training at the gym, or simply want to show your support, this shirt allows you to proudly display your admiration for Errol Spence Jr.'s exceptional boxing prowess.
The t-shirt serves as a conversation starter, drawing attention from fellow boxing fans and admirers of Errol Spence Jr.'s achievements. It's a stylish and impactful way to express your fandom and celebrate the skills and achievements of this extraordinary athlete.
Embrace the power and skill of Errol Spence Jr. with the Errol Spence Jr. Big Head Shirt. Wear it with pride and let the world know that you're a dedicated supporter of this phenomenal boxing champion.
Products Detail:
| | |
| --- | --- |
| Material | Cotton |
| Color | Various Colors |
| Size | From S to 5XL |
| Style option | T-shirts, Hoodies, Tank Tops, Youth Tees, Long Sleeve Tees, Sweatshirts, Unisex V-neck |
| Shipping | From the USA |
| Brand | Lelemoon |