Fall Vibes Pumpkin Shirt
The Fall Vibes Pumpkin Shirt is a cozy and charming garment that captures the essence of autumn and celebrates the seasonal joy of pumpkin-themed festivities. This shirt features a delightful pumpkin design, evoking feelings of warmth, comfort, and the vibrant colors of the fall season.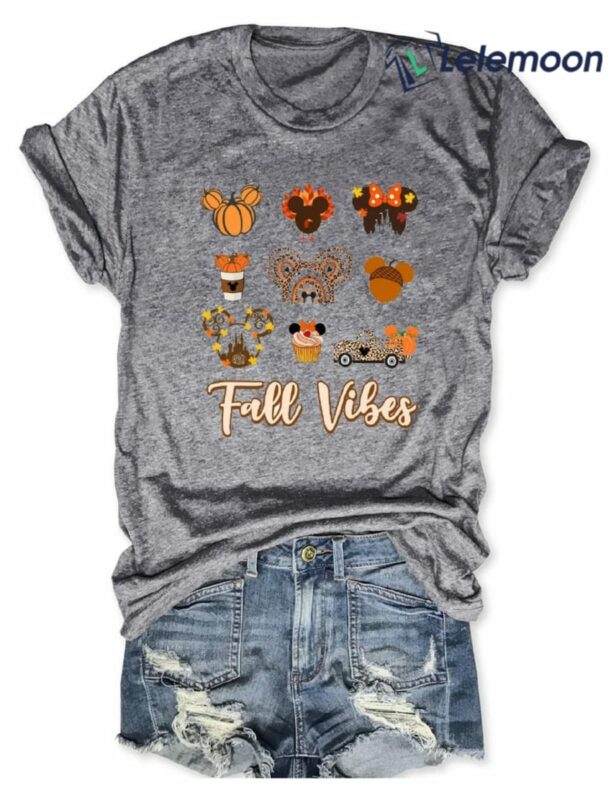 Crafted from soft and comfortable fabric, the shirt offers a cozy fit, making it perfect for cooler weather and casual outings. The pumpkin motif is skillfully printed, showcasing a variety of pumpkins in different sizes, shapes, and shades of orange. The intricate details and lifelike representation of the pumpkins bring a touch of whimsy and autumnal charm to the design.
With its long sleeves and classic crew neck, the shirt provides a relaxed and laid-back style. The fabric is warm and inviting, allowing you to embrace the cozy vibes of fall. Whether you're strolling through a pumpkin patch, enjoying a crisp autumn day, or simply savoring the seasonal delights, the Fall Vibes Pumpkin Shirt is a perfect choice to showcase your love for fall and all things pumpkin.
This shirt is not only a fashion statement but also a celebration of the beauty and magic of the autumn season. It brings the joy of pumpkin-inspired activities, such as pumpkin carving, pumpkin spice treats, and autumn festivals, to your wardrobe. Embrace the cozy and festive spirit of fall with the delightful Fall Vibes Pumpkin Shirt.
Products Detail:
| | |
| --- | --- |
| Material | Cotton |
| Color | Various Colors |
| Size | From S to 5XL |
| Style option | T-shirts, Hoodies, Tank Tops, Youth Tees, Long Sleeve Tees, Sweatshirts, Unisex V-neck |
| Shipping | From the USA |
| Brand | Lelemoon |