Fillet And Release T-shirt
The Fillet and Release T-Shirt is a unique and creative piece of apparel that celebrates the practice of catch and release fishing. This t-shirt is perfect for fishing enthusiasts who appreciate the importance of preserving the aquatic ecosystem and valuing sustainable fishing practices. Crafted from comfortable and durable fabric, the t-shirt ensures a relaxed fit and long-lasting wear.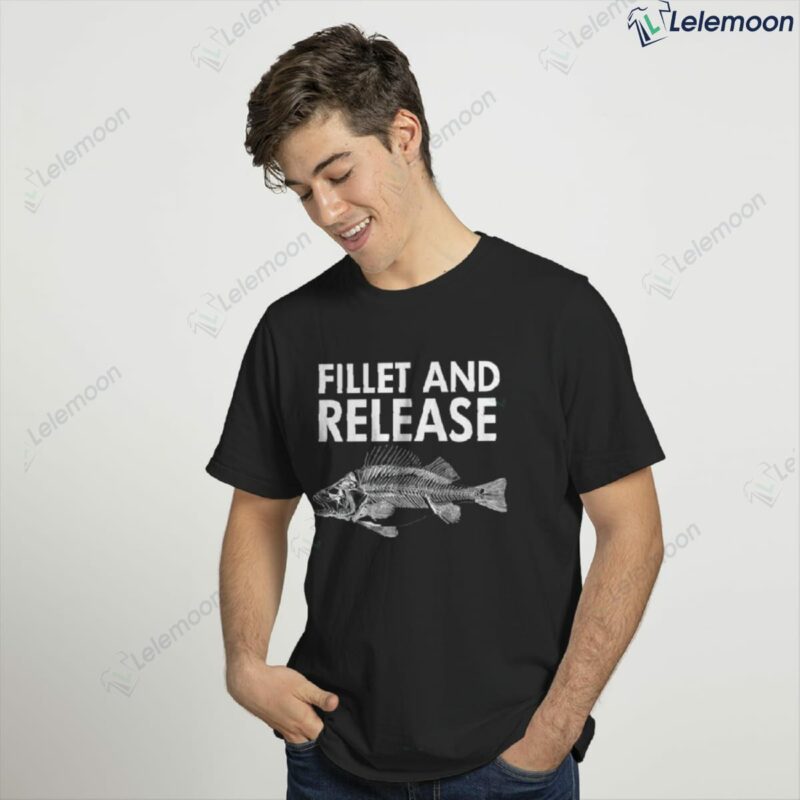 Wearing the Fillet and Release T-Shirt showcases your commitment to responsible fishing practices and environmental stewardship. It serves as a conversation starter, allowing you to educate and inspire others about the importance of conservation and sustainable fishing techniques.
Whether you're out on the water casting a line or simply want to express your passion for fishing, the Fillet and Release T-Shirt is a stylish and meaningful choice. It symbolizes your respect for the natural world and your dedication to ensuring the longevity of fish populations for future generations.
Embrace the ethos of catch and release fishing with the Fillet and Release T-Shirt. Display your love for the sport and your commitment to environmental preservation in a fashionable and thought-provoking way.
Products Detail:
| | |
| --- | --- |
| Material | Cotton |
| Color | Various Colors |
| Size | From S to 5XL |
| Style option | T-shirts, Hoodies, Tank Tops, Youth Tees, Long Sleeve Tees, Sweatshirts, Unisex V-neck |
| Shipping | From the USA |
| Brand | Lelemoon |