Frog And Mushroom Shirt
The Frog And Mushroom Shirt is a charming and whimsical piece of clothing that will surely add a touch of fun to your wardrobe. This shirt features a delightful print of green and yellow frogs nestled amongst a variety of mushrooms of different shapes and sizes.
The shirt is made of high-quality, soft cotton that feels comfortable against the skin. It has a relaxed fit and short sleeves, making it perfect for casual outings or even lounging around at home. The collar is ribbed for added comfort, and the hemline is straight for a clean, polished look.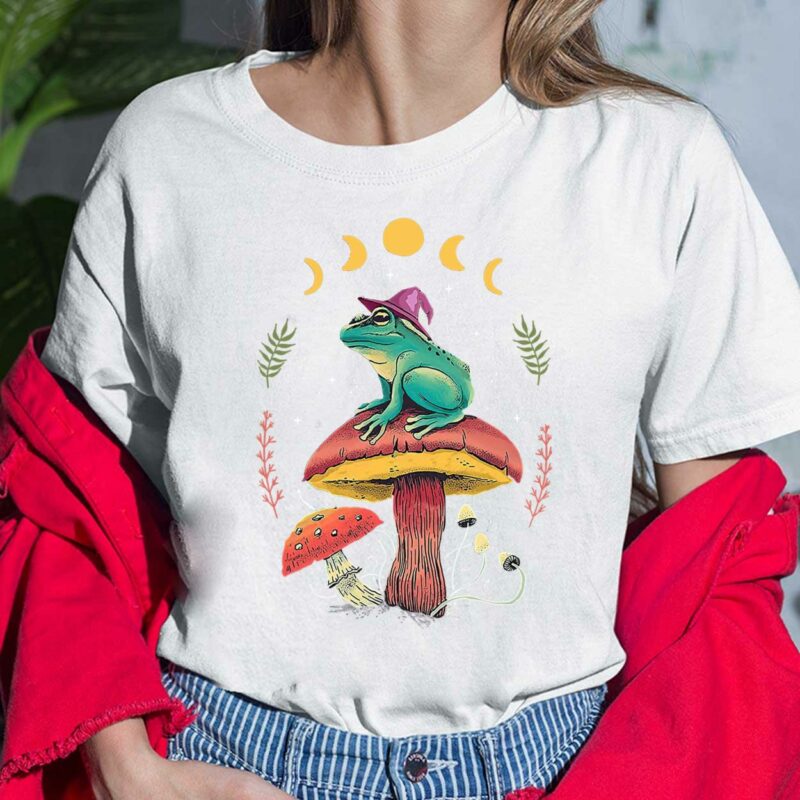 The Frog And Mushroom Shirt is perfect for anyone who loves nature and animals, or simply wants to add a playful touch to their outfit. It pairs well with jeans or shorts for a laid-back, summery look. Wear it to a picnic or a day out with friends, and watch as it becomes the topic of conversation. Overall, this shirt is a must-have for anyone who wants to inject a bit of fun and personality into their wardrobe.