Funny Halloween With Garfield Smile Pumpkin Shirt
The Garfield Smile Pumpkin Shirt is a versatile piece of clothing that can be dressed up or down depending on the occasion. Pair it with a skirt and heels for a fun and flirty look, or wear it with sneakers and jeans for a more casual outfit. The shirt is also perfect for layering, so you can wear it under a jacket or sweater on cooler days.
The shirt is available in a range of sizes, making it easy to find the perfect fit for any body type. It's also made with high-quality, breathable fabric that will keep you comfortable all day long. The shirt is easy to care for, simply machine wash and tumble dry on low heat.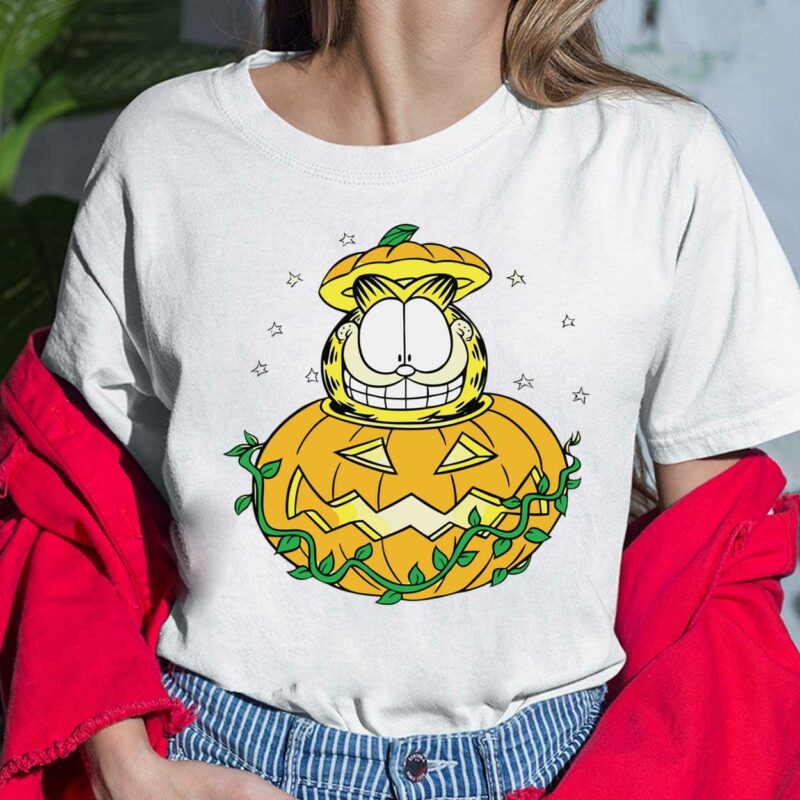 Not only is the Garfield Smile Pumpkin Shirt a great addition to your wardrobe, but it also makes a thoughtful and unique gift for any Garfield fan or lover of Halloween. The playful design and comfortable fit make it a shirt that anyone would be happy to receive.
Overall, the Garfield Smile Pumpkin Shirt is a fun and festive piece of clothing that's perfect for any fall occasion. With its high-quality construction, attention to detail, and playful design, this shirt is sure to become a favorite in your wardrobe for years to come.