Ghost It's Tricky Shirt
The "Ghost It's Tricky" shirt is a fun and playful piece of clothing that celebrates the iconic horror-comedy movie, Ghostbusters, and the popular 80s hip-hop hit, "It's Tricky" by Run-DMC. The shirt is made of high-quality material and comes in a range of sizes to ensure a comfortable and flattering fit for all body types.
The design of the shirt features a bold and eye-catching print of the Ghostbusters logo with the phrase "It's Tricky" emblazoned across the front in a fun and funky font. The typography and color scheme of the design are reminiscent of the 80s, adding a nostalgic touch to the shirt.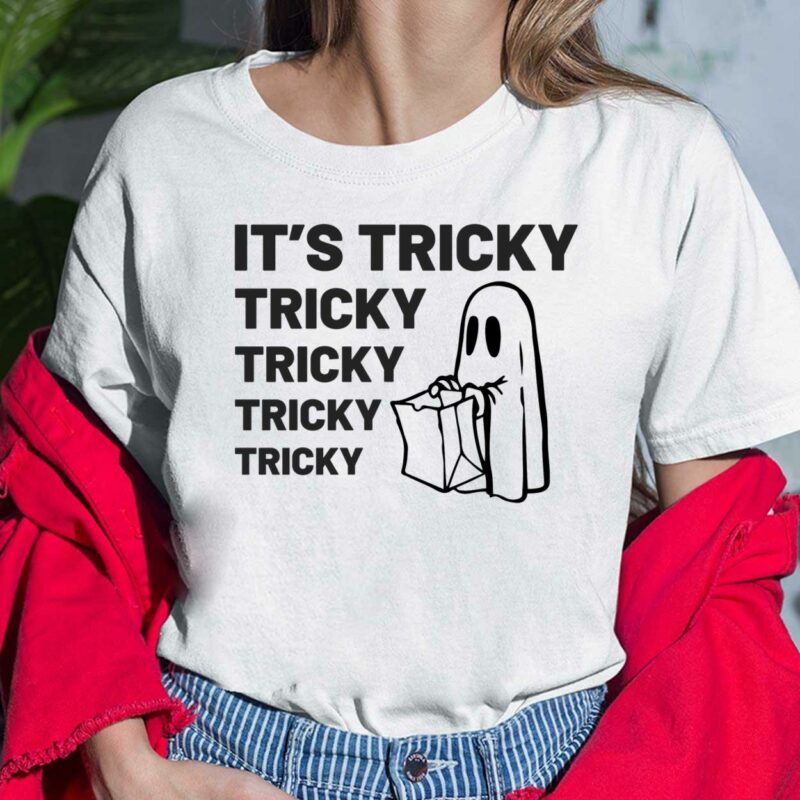 The "Ghost It's Tricky" shirt is perfect for fans of Ghostbusters and those who love a good throwback to the 80s. It's a fun and creative way to show your love for the movie and the iconic hip-hop hit and to make a statement with your fashion choices.
Overall, the "Ghost It's Tricky" shirt is a unique and trendy piece of clothing that is sure to turn heads and spark conversations wherever you go. It's a great addition to any wardrobe for those who want to express their individuality and sense of style through their fashion choices.