Ghost So I Creep Shirt
The Ghost So I Creep Shirt is perfect for those who love to express their edgy and mysterious side through their fashion. It can be paired with a variety of outfits, from jeans and sneakers to a leather jacket and boots, making it a versatile addition to any wardrobe.
The graphic on the shirt is bold and eye-catching, with the ghostly figure and bold lettering creating a unique and memorable design. It's a great conversation starter and can help the wearer to stand out in a crowd.
The high-quality materials used to make this shirt ensure that it is comfortable and durable, making it perfect for everyday wear. It can be worn while running errands, hanging out with friends, or even attending a concert or festival.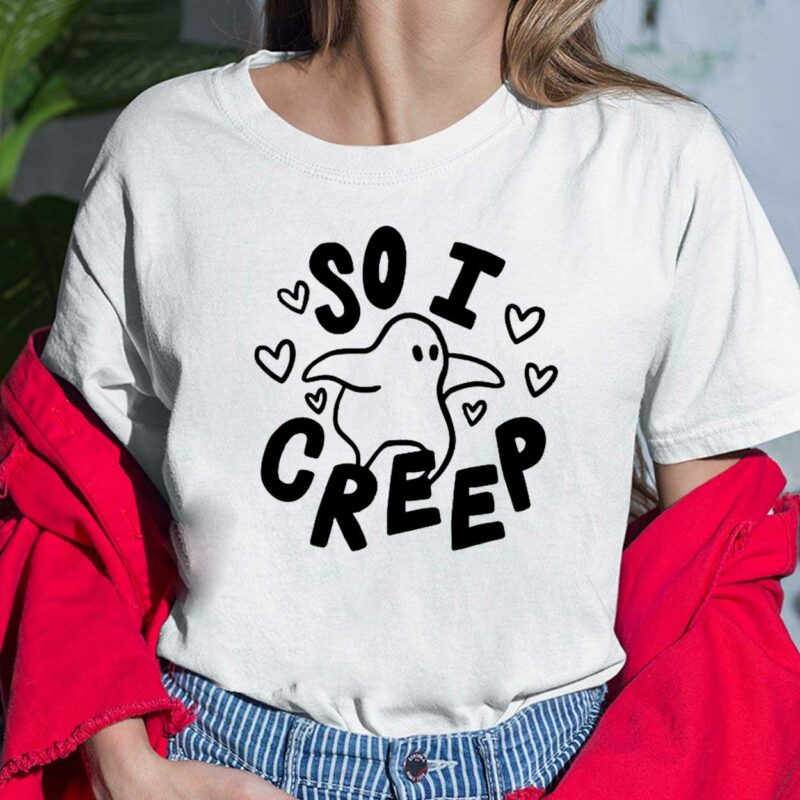 In addition to its stylish design, the Ghost So I Creep Shirt is also a great gift idea for friends and family members who love unique and edgy fashion. It's a fun and memorable way to show your appreciation and love for them.
Overall, the Ghost So I Creep Shirt is a great choice for anyone who wants to add a unique and edgy piece to their wardrobe. It's a stylish and comfortable shirt that's perfect for expressing your personality and standing out from the crowd.