The Gilmore Girls Television Tag Team Champions shirt is the perfect way to show your love for this beloved TV show and celebrate the strong bond between its two leading ladies, Lorelai and Rory Gilmore.
The shirt is made with high-quality cotton, making it comfortable and durable. The design features a bold, vintage-style graphic that depicts Lorelai and Rory as tag team champions, complete with championship belts and the tagline "Talk Fast, Fight Hard."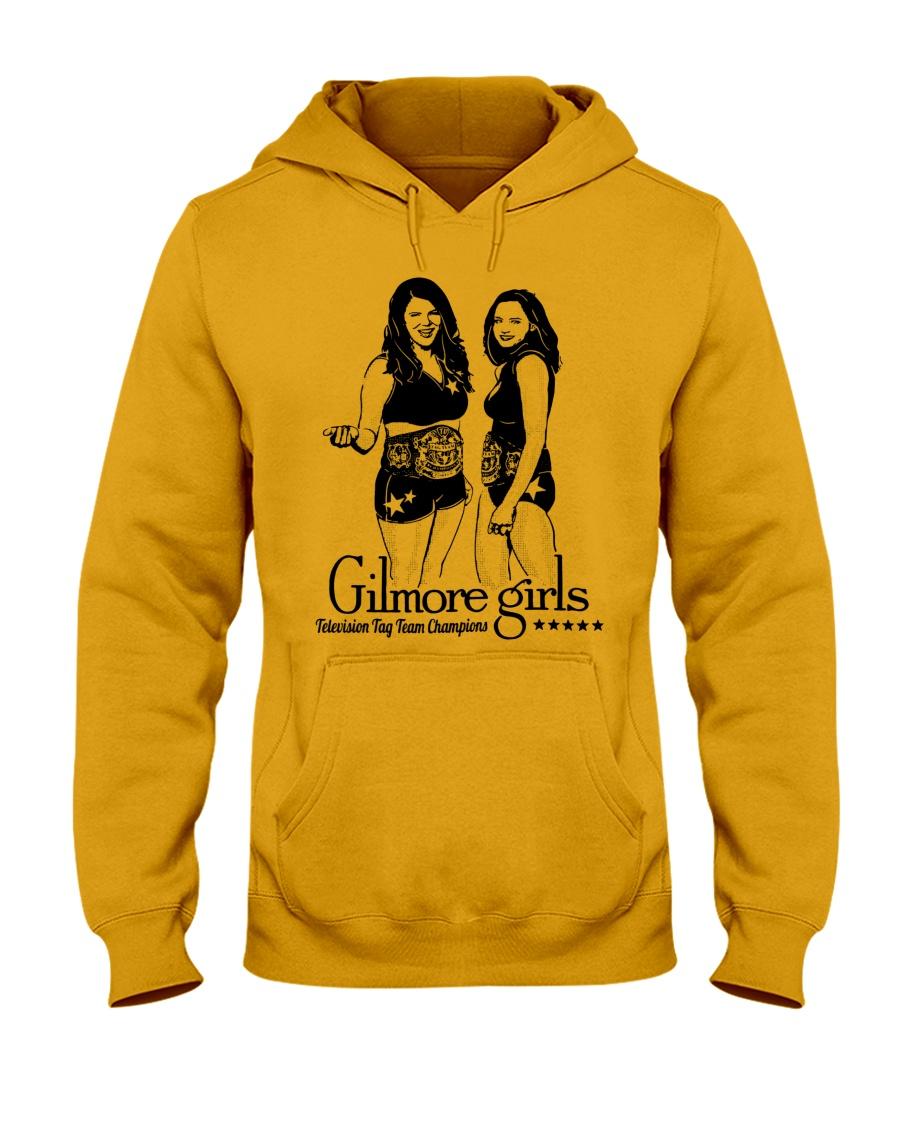 The Gilmore Girls TV show was known for its fast-paced dialogue, witty humor, and heartwarming family moments. But it was the relationship between Lorelai and Rory that really captured the hearts of viewers. The two were not just mother and daughter, but also best friends and partners in crime.
Their bond was so strong that they could take on any challenge together, including the ups and downs of life in the small town of Stars Hollow. Whether they were sharing a cup of coffee at Luke's Diner or navigating the challenges of school and work, Lorelai and Rory were a force to be reckoned with.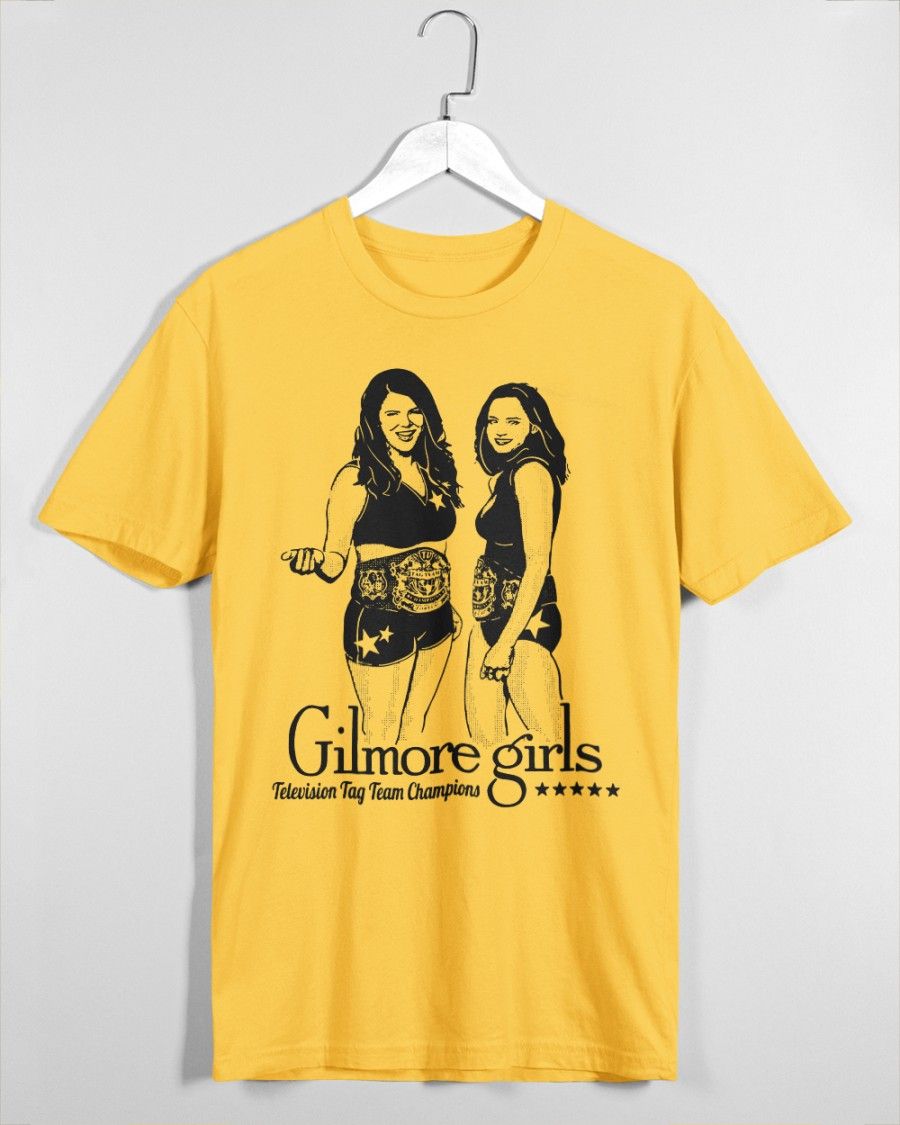 The Gilmore Girls Television Tag Team Champions shirt celebrates this special bond between Lorelai and Rory, and reminds us of the power of strong female friendships. It's a great way to show your love for the show and the characters who inspired so many.
Whether you wear it to binge-watch Gilmore Girls or to show off your favorite TV show at a party, the Gilmore Girls Television Tag Team Champions shirt is sure to be a hit with fans of the show. So why wait? Get your hands on this fun and stylish shirt today and join Lorelai and Rory as they take on the world, one cup of coffee at a time!