Habitual Masturbator Shirt
The Habitual Masturbator Shirt is a humorous and playful tee that will make a bold statement wherever you go. Made from high-quality cotton, this shirt is comfortable, breathable, and designed to last.
The design of the shirt is simple yet eye-catching, featuring bold white letters on a black background. The text reads "Habitual Masturbator" in all-caps, making it easy to read from a distance. The font is large and bold, making it a great conversation starter.
The shirt is available in a range of sizes, from small to extra-large, ensuring that there is a size for everyone. The classic fit of the shirt makes it comfortable to wear for any occasion, and the ribbed neckline and short sleeves provide a relaxed and comfortable fit.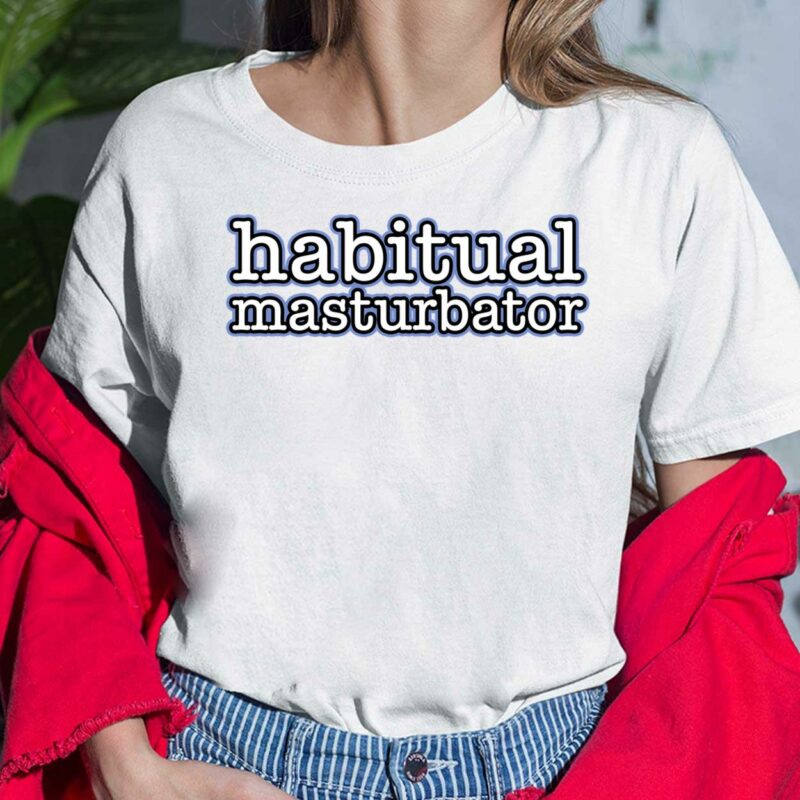 The design of the shirt is screen-printed onto the fabric, ensuring that it will not fade or peel over time. The black background provides a perfect contrast to the white lettering, making the text stand out even more.
This shirt is perfect for anyone who wants to inject a bit of humor and irreverence into their wardrobe. It can be worn with jeans and sneakers for a casual look or dressed up with a blazer and dress pants for a more formal occasion.
Overall, the Habitual Masturbator Shirt is a fun and unique piece of clothing that is sure to make a statement. Whether you're looking to make a bold statement or simply want to show off your sense of humor, this shirt is a great choice. With its high-quality materials and bold design, it's sure to become a favorite in your wardrobe.