Hamburglar Costume Short Sleeve T-Shirt
Hamburglar Costume Short Sleeve T-Shirt is a playful and nostalgic nod to a beloved character from pop culture. This shirt offers a fun and whimsical way for fans to showcase their fondness for the mischievous Hamburglar character.
The design features a vibrant and accurate depiction of the Hamburglar costume, complete with its distinctive striped outfit and iconic mask. The image captures the essence of the character, instantly evoking feelings of nostalgia and joy.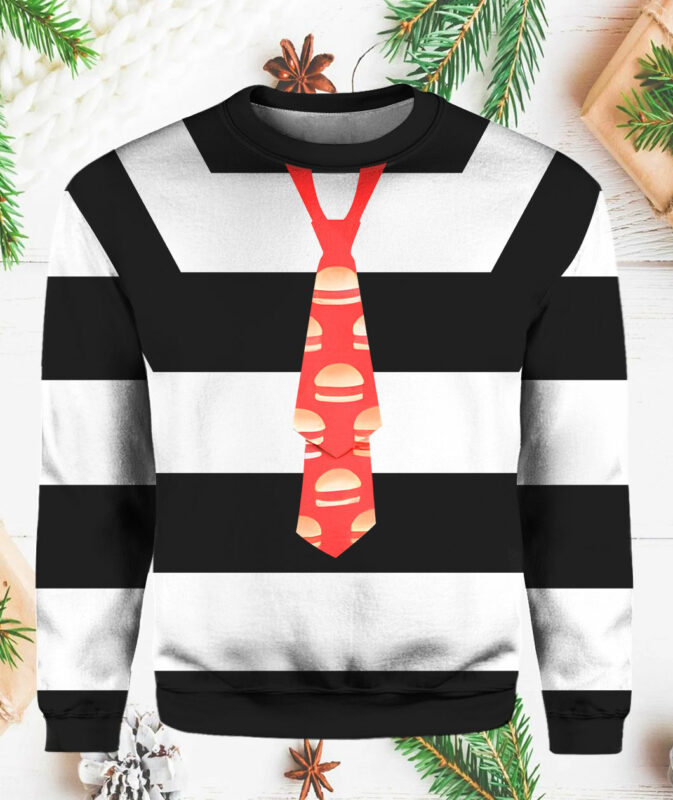 Crafted from comfortable materials, the shirt promises a relaxed fit suitable for casual outings, themed parties, or even as a conversation starter among fellow fans.
The "Hamburglar Costume" short sleeve t-shirt goes beyond being just clothing; it's a statement of your affinity for classic characters and a testament to your appreciation for the elements of pop culture that have left a lasting impact. Whether you're reminiscing about childhood memories or simply embracing a playful side, this shirt is a delightful addition to your wardrobe that lets you express your unique style and interests.