I Anal Am Not A Lawyer Shirt
Introducing the I Anal Am Not A Lawyer Shirt, the perfect addition to your wardrobe for those who love to play with words and have a good sense of humor.
This shirt is made from high-quality materials to ensure maximum comfort and durability. The bold black lettering on the white background makes for a standout and eye-catching design. The shirt is available in a range of sizes to suit all body types.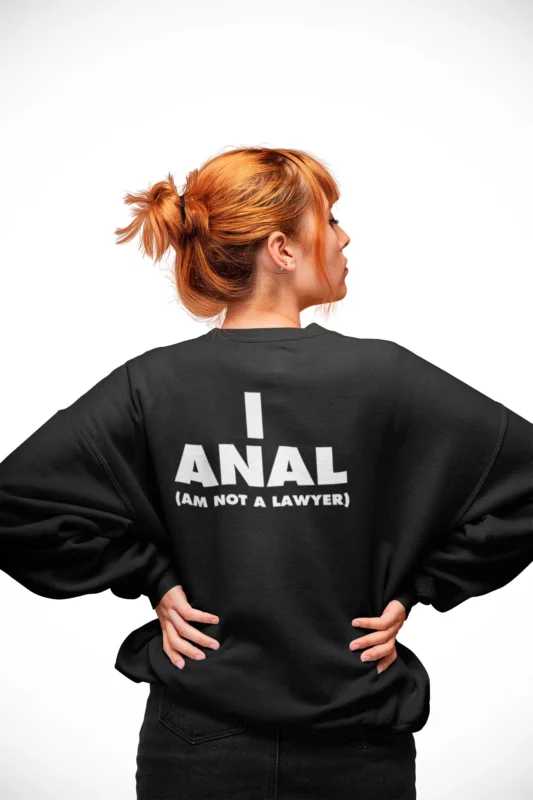 The "I Anal Am Not A Lawyer" phrase on the shirt is a playful take on the legal profession and is sure to generate laughs and start conversations wherever you go. It's the perfect shirt for lawyers, law students, or anyone with a love for wordplay.
Whether you wear it to the office or out with friends, this shirt is sure to make a statement and add a touch of humor to your day. So why not add the I Anal Am Not A Lawyer Shirt to your collection today?