I Love Inhaler Shirt
Not only is the "I Love Inhaler Shirt" a fashionable choice, but it also allows you to support your favorite band in a subtle and stylish way. Inhaler has become a household name in the music industry, and by wearing this shirt, you can show your appreciation for their music and their brand.
The shirt is also a great conversation starter, as other fans of the band are sure to recognize the distinctive design. You may even make some new friends or connections through your shared love of Inhaler!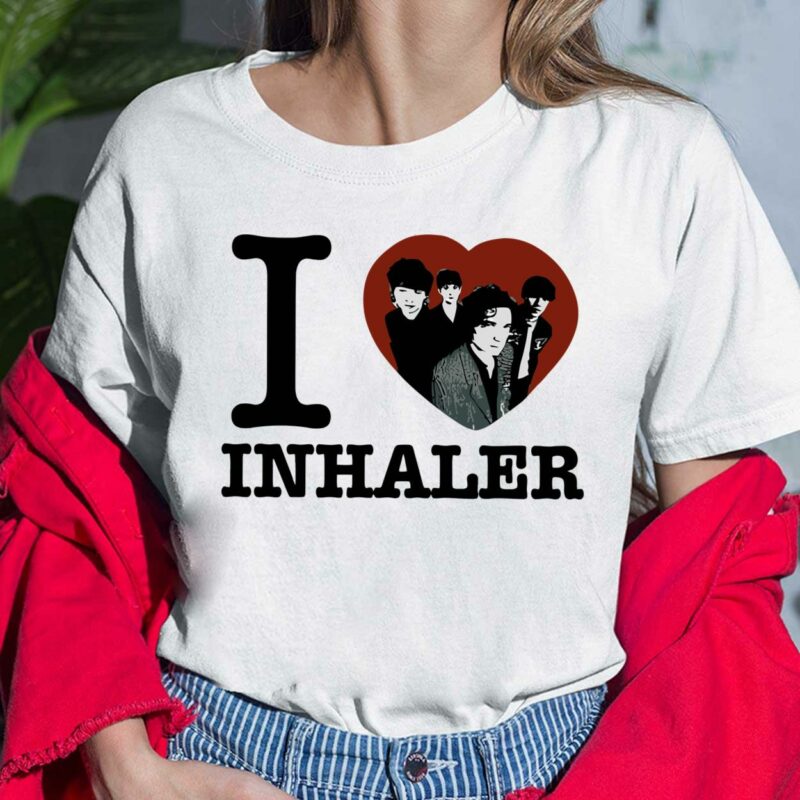 In addition to its aesthetic appeal, the "I Love Inhaler Shirt" is also made with sustainability in mind. The materials used to create this shirt are eco-friendly, making it a responsible choice for those who are conscious of their impact on the environment.
Overall, the "I Love Inhaler Shirt" is a versatile, stylish, and sustainable clothing item that any fan of the band should consider adding to their wardrobe. Whether you're attending a concert, hanging out with friends, or just going about your day, this shirt is sure to make a statement and show your love for Inhaler.