I Made Your Dad A Bottom Shirt
When it comes to gift-giving, I always try to come up with something unique and personal. So, when my best friend's dad's birthday was coming up, I decided to create a custom shirt for him. But not just any I Made Your Dad A Bottom Shirt.
You might be wondering what a bottom shirt is. Well, it's a shirt that's designed to be worn upside down, with the collar around the waist and the hem around the neck. It's a playful twist on a traditional shirt, and I thought it would be the perfect gift for my friend's dad, who has a great sense of humor.
To create the shirt, I started with a plain white t-shirt and used fabric markers to draw a design on the front. I chose to write the phrase "I Made Your Dad A Bottom Shirt" in bold letters, along with some colorful accents and doodles. I wanted the shirt to be eye-catching and fun, something that would make my friend's dad smile.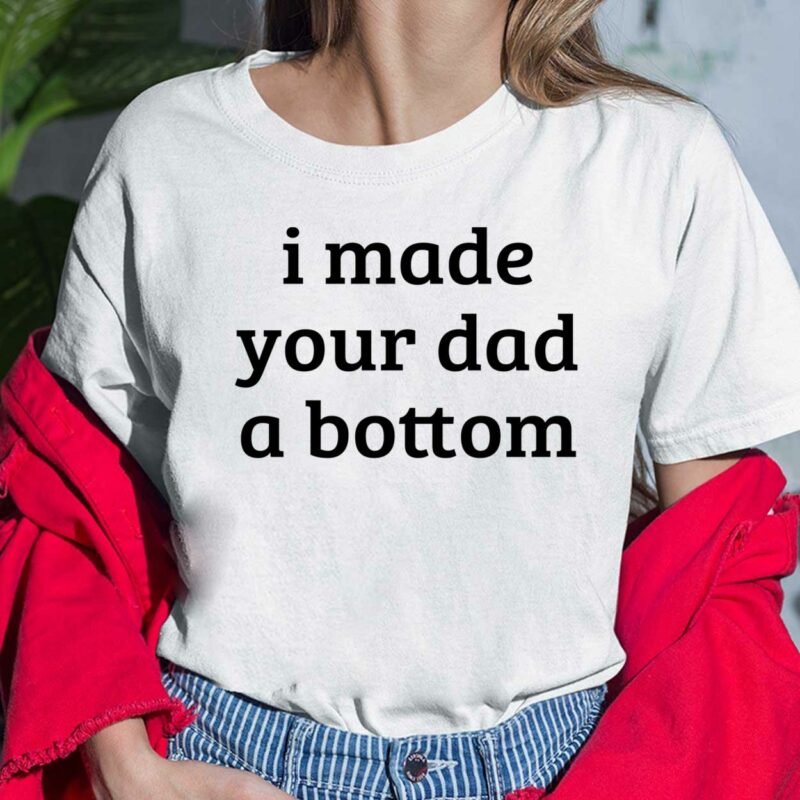 Once I finished the design, I carefully flipped the shirt inside out and sewed the collar and hem together, creating the upside-down shape. It was a bit tricky to get the seams just right, but I was determined to make it look good.
On the day of my friend's dad's birthday party, I presented him with the bottom shirt. At first, he was a bit confused, but then he realized what it was and burst out laughing. He immediately put it on and posed for some silly photos with his family.
It was so rewarding to see the joy that the bottom shirt brought to my friend's dad and his family. It was a reminder that sometimes the best gifts are the ones that are a little bit unexpected and bring a smile to someone's face.
In the end, I was proud of my creation and happy to have been able to make someone's day a little brighter with my silly gift. Who knows, maybe bottom shirts will become the next big fashion trend!