I Stumped Mark Shirt, Hoodie, Sweatshirt
I Stumped Mark Shirt is likely a humorous and playful item of clothing that signifies a unique achievement or moment of intellectual or witty triumph. This shirt may be a personal or inside joke among a group of friends or colleagues, and it typically carries a sense of pride and bragging rights.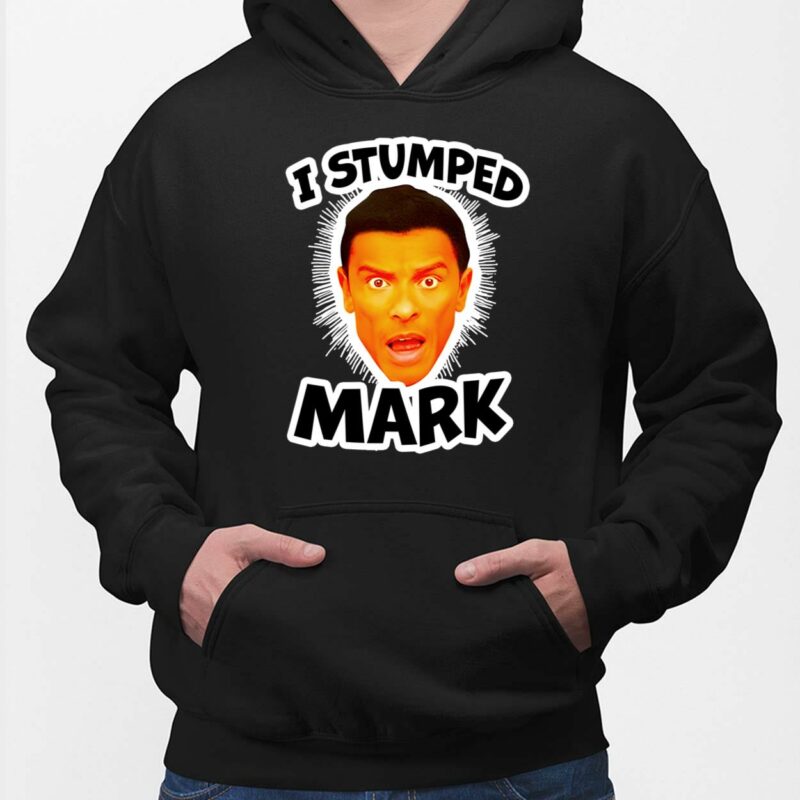 This type of shirt is often custom-made for special occasions, events, or gatherings where a specific Mark was indeed stumped by a clever individual. It could be worn to commemorate a trivia night victory, a witty retort in a conversation, or any situation where the wearer displayed their intellectual prowess in a memorable way.
The design of the shirt may include humorous graphics or text that emphasize the idea of "stumping" Mark, adding to the overall playful and jovial nature of the shirt. Wearing this shirt is a way for the wearer to showcase their quick thinking or sense of humor and share a memorable moment with others who appreciate the humor or challenge involved.
Products Detail:
| | |
| --- | --- |
| Material | Cotton |
| Color | Various Colors |
| Size | From S to 5XL |
| Style option | T-shirts, Hoodies, Tank Tops, Youth Tees, Long Sleeve Tees, Sweatshirts, Unisex V-neck |
| Shipping | From the USA |
| Brand | Lelemoon |