I Wear Purple For Someone Dementia Awareness Shirt, Hoodie, Sweatshirt
I Wear Purple For Someone Dementia Awareness Shirt is more than just a piece of clothing; it's a powerful statement of support and advocacy for individuals affected by dementia and their families. This shirt is a symbol of solidarity with those who are living with or caring for someone with dementia, raising awareness about the challenges they face and the need for understanding and research.
The shirt itself is made from high-quality purple fabric, a color often associated with dementia awareness campaigns. Its design is simple yet impactful, featuring the text "I Wear Purple For Someone Dementia Awareness" prominently displayed on the front. The choice of purple and the bold statement ensure that wearers can express their commitment to this cause with clarity and pride.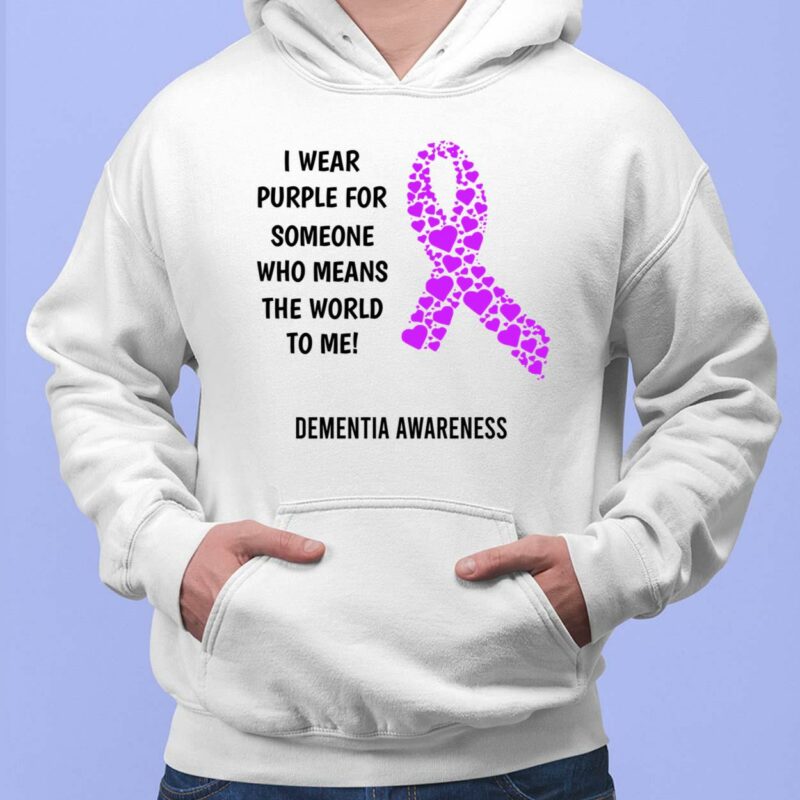 By wearing this shirt, individuals are not only showing their support for loved ones dealing with dementia but also contributing to the broader conversation about dementia awareness and research funding. It serves as a conversation starter, allowing wearers to share their personal stories and experiences, which can foster empathy and understanding within their communities.
This shirt isn't just about fashion; it's about making a difference in the lives of those affected by dementia. It sends a clear message that you stand with them and are dedicated to raising awareness, advocating for better care and support, and ultimately working toward a world where dementia has less of an impact on individuals and their families.
Products Detail:
| | |
| --- | --- |
| Material | Cotton |
| Color | Various Colors |
| Size | From S to 5XL |
| Style option | T-shirts, Hoodies, Tank Tops, Youth Tees, Long Sleeve Tees, Sweatshirts, Unisex V-neck |
| Shipping | From the USA |
| Brand | Lelemoon |