I Will Paint A House With A Q Tip Before I Worry About Shirt
I Will Paint A House With A Q Tip Before I Worry About Why You Aren't Speaking To Me Shirt is a unique and quirky shirt that is sure to catch the eye of anyone who sees it. The shirt features a bold and playful message that reads, "I will paint a house with a Q tip before I worry about why you aren't speaking to me."
The shirt is made from high-quality materials and is available in a range of sizes to fit any body type. The fabric is soft and comfortable to wear, making it a great choice for everyday wear or for special occasions.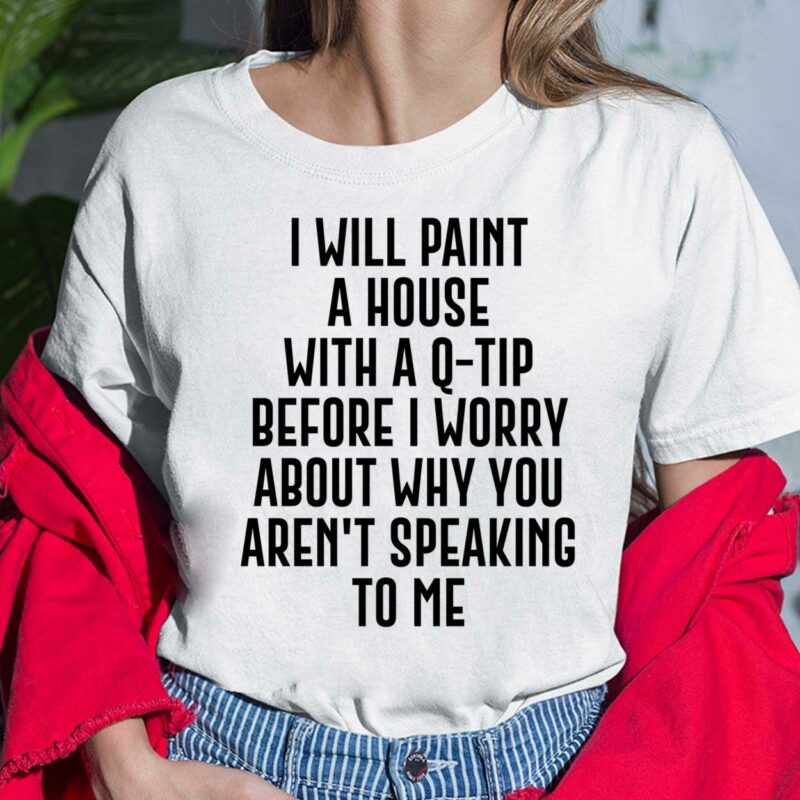 The design of the shirt is simple but eye-catching. The message is printed in bold letters on the front of the shirt, while the background is a solid color that contrasts nicely with the text. The font used for the message is playful and whimsical, adding to the overall fun and lighthearted feel of the shirt.
Whether you're wearing this shirt to make a statement or just for fun, it is sure to turn heads and start conversations. So why not add a little bit of humor and playfulness to your wardrobe with I Will Paint A House With A Q Tip Before I Worry About Why You Aren't Speaking To Me Shirt?