Ice Cream It's Hard To Have A Gaytime On Your Own Shirt
If you're a fan of ice cream and puns, then you'll love this shirt that reads "Ice Cream It's Hard To Have A Gaytime On Your Own." This playful phrase references a popular Australian ice cream bar called the Golden Gaytime, which is known for its crunchy biscuit pieces and creamy vanilla ice cream coated in chocolate and caramel.
But beyond its delicious connotations, this shirt also carries a message about the joys of sharing experiences with others. Eating ice cream alone may still be enjoyable, but it's hard to deny the added pleasure of having a friend or loved one by your side to chat, laugh, and enjoy the moment with.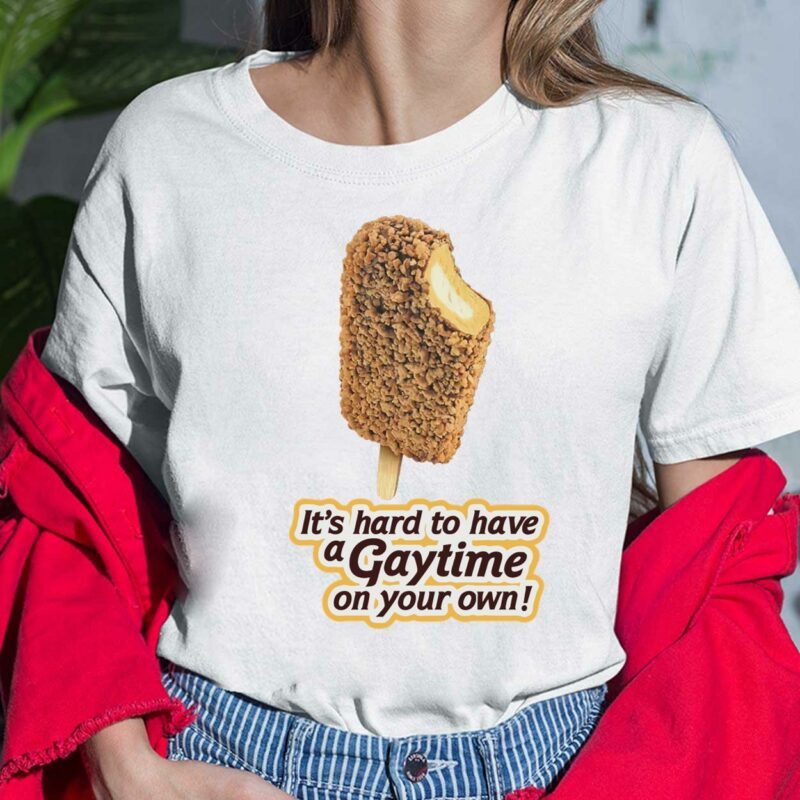 So whether you wear this shirt to a summer picnic, an ice cream social, or just around town, you'll be spreading good vibes and reminding others to savor the sweetness of life with those they care about. Plus, the vibrant colors and comfortable fabric make this shirt both stylish and practical for any occasion.
So go ahead, indulge in a Gaytime (or any other ice cream treat) with your favorite people, and wear this shirt proudly as a fun reminder to share the joy of life's simple pleasures.