Impact Wrestling Pride LGBT Shirt: Celebrating Inclusivity and Unity
Show your support and celebrate diversity with the Impact Wrestling Pride LGBT Shirt!
The Impact Wrestling Pride LGBT Shirt is a bold and vibrant statement piece that beautifully showcases the union between the world of professional wrestling and the LGBT community. Crafted with meticulous attention to detail, this shirt is designed to empower and inspire individuals of all backgrounds, fostering an environment of inclusivity and acceptance.
A Symbol of Unity and Pride
Emblazoned with the iconic Impact Wrestling logo, this shirt stands as a beacon of unity and a symbol of pride. Its eye-catching design incorporates the vibrant colors of the Pride flag, boldly expressing support for the LGBT community and their ongoing journey towards equality.
Unmatched Quality and Comfort
Crafted with the highest quality materials, the Impact Wrestling Pride LGBT Shirt ensures both durability and exceptional comfort. The soft fabric provides a luxurious feel against the skin, making it perfect for everyday wear or cheering on your favorite wrestlers during electrifying matches.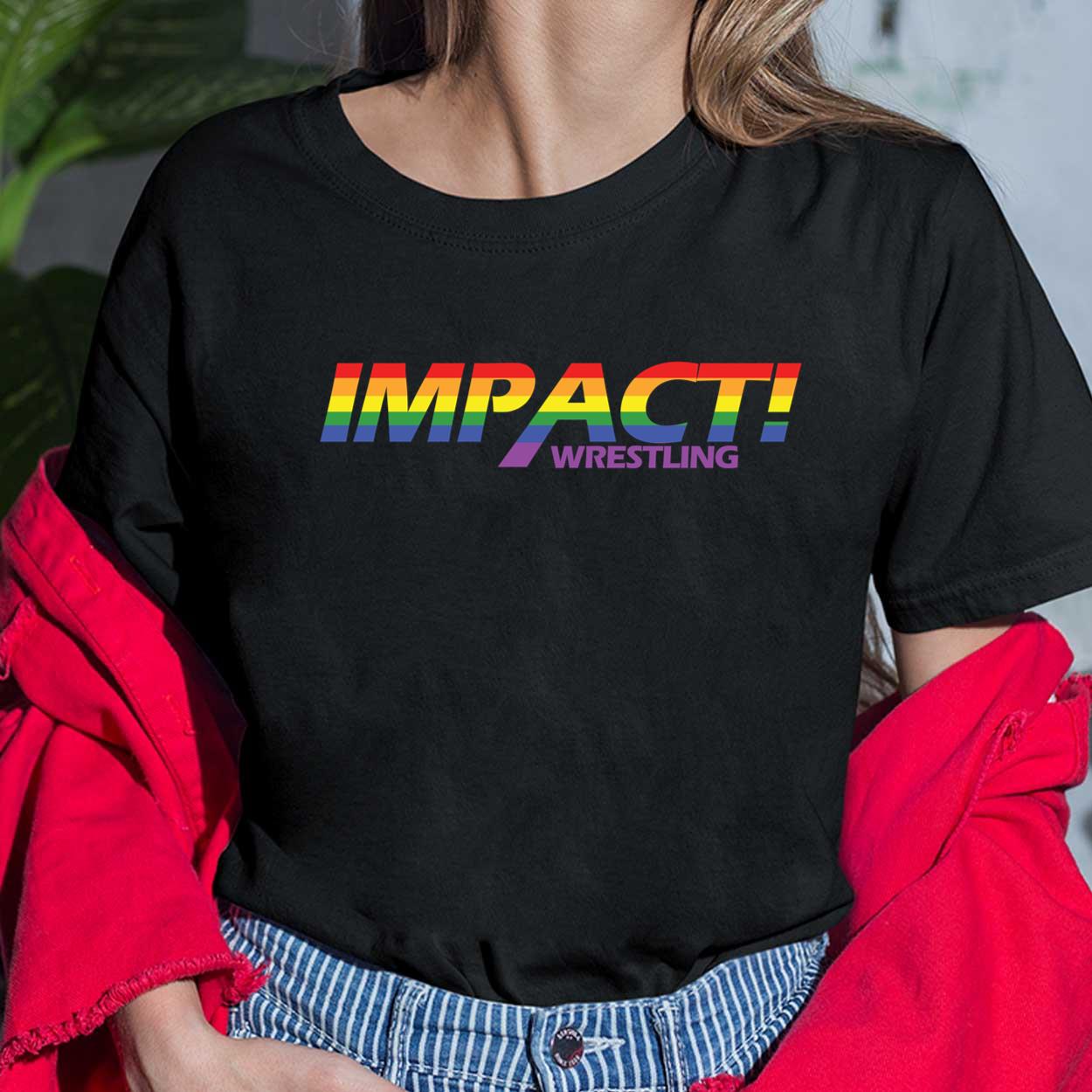 A Message of Love and Acceptance
More than just a piece of apparel, the Impact Wrestling Pride LGBT Shirt represents a powerful message of love, acceptance, and the celebration of individuality. By wearing this shirt, you become an advocate for inclusivity, spreading awareness and fostering a sense of belonging within the wrestling community and beyond.
Join the Movement
By embracing the Impact Wrestling Pride LGBT Shirt, you join a movement of passionate individuals committed to creating a world that celebrates diversity. With each purchase, a portion of the proceeds goes towards supporting organizations dedicated to advancing LGBT rights, making a tangible impact and amplifying the voices of those in the community.
Products Detail:
| | |
| --- | --- |
| Material | Cotton |
| Color | Various Colors |
| Size | From S to 5XL |
| Style option | T-shirts, Hoodies, Tank Tops, Youth Tees, Long Sleeve Tees, Sweatshirts, Unisex V-neck |
| Shipping | From the USA |
| Brand | Lelemoon |