It's Me Hi I'm the Bride It's Me Shirt
It's Me Hi I'm the Bride It's Me Shirt is a fun and playful way for any bride to announce her special day. Made from high-quality cotton, this shirt is not only comfortable to wear but also durable, making it a perfect addition to any wedding wardrobe.
The shirt features a bold and eye-catching message that proudly announces the wearer's status as the bride. It's a humorous and lighthearted expression of joy and excitement that's sure to bring a smile to the faces of everyone around.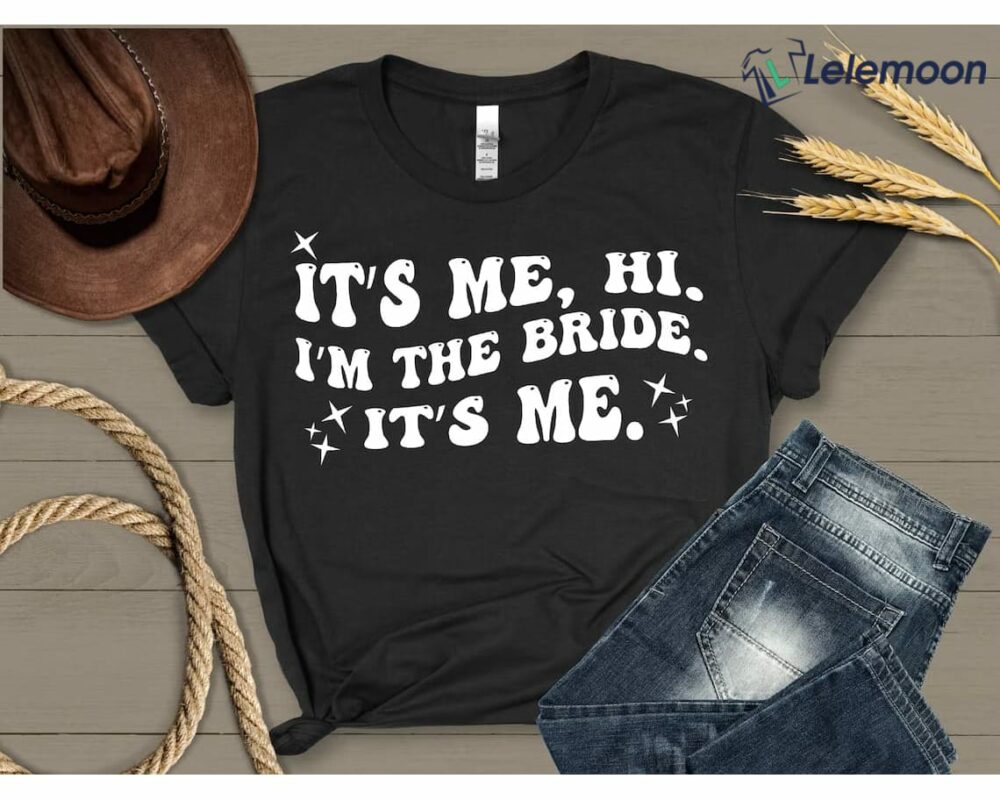 This shirt is an ideal gift for any bride who wants to show off her special day and add a bit of fun and humor to her wedding celebrations. It's also a great way to break the ice and start conversations with guests and strangers alike.
Whether worn during the bachelorette party, rehearsal dinner, or on the wedding day itself, this shirt is sure to make a statement and bring a touch of humor and playfulness to the festivities. It's a reminder of the joy and excitement that comes with getting married and a tribute to the special and unique experience of being a bride.
In short, the "It's Me Hi I'm the Bride It's Me" shirt is a fun and playful addition to any bride's wedding wardrobe. It's a great way to celebrate this special time in a bride's life and add a bit of humor and excitement to the wedding celebrations.