Jesus Paint Art Shirt, Hoodie, Sweatshirt, Women Tee
Jesus Paint Art Shirt, Hoodie, Sweatshirt, Women Tee is a remarkable and symbolic garment that celebrates the life, teachings, and spiritual significance of Jesus Christ through art. This shirt is a visual representation of Jesus's impact on the world and serves as a powerful statement of faith and devotion.
The shirt features a captivating design that showcases a painted representation of Jesus. The artwork may depict Jesus in various poses or scenes, such as the Sermon on the Mount, the Last Supper, or the Crucifixion. The design often incorporates vibrant colors, intricate details, and a blend of different artistic styles to convey the depth of emotion and spiritual significance associated with Jesus.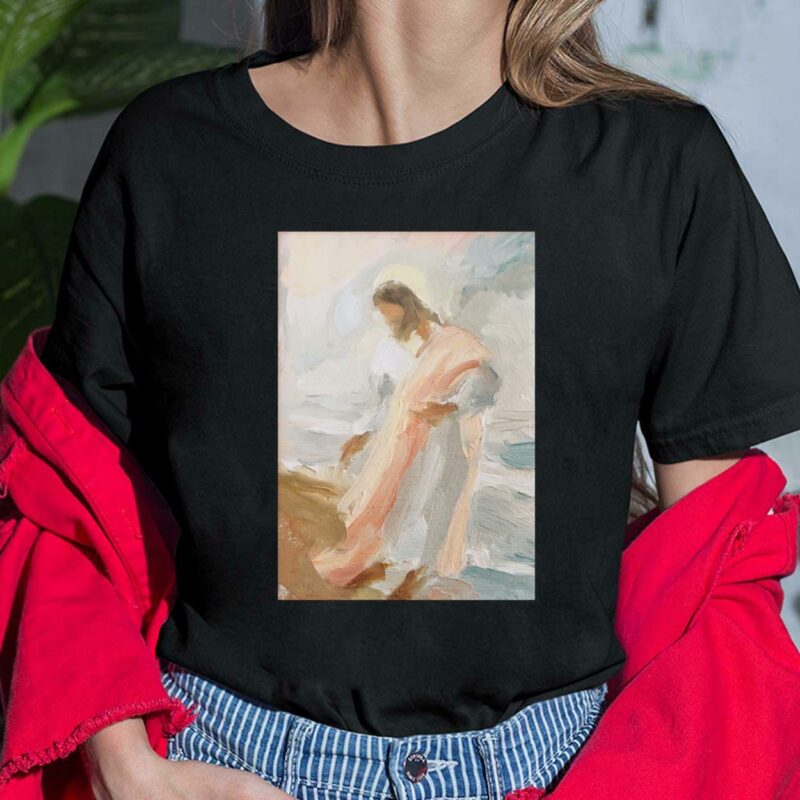 Crafted with care and attention to detail, the Jesus Paint Art Shirt ensures both comfort and durability. The fabric is typically soft, lightweight, and breathable, allowing for a comfortable wearing experience. The shirt may have short or long sleeves, a classic collar, and a button-down or pullover style, offering options to suit different preferences.
This shirt is perfect for individuals who want to express their faith and devotion to Jesus through wearable art. Whether you're attending religious events, gatherings, or simply want to make a personal statement, the Jesus Paint Art Shirt is a powerful and meaningful piece that allows you to display your spirituality and connection to Jesus.
With its artistic representation of Jesus's life and teachings, this shirt serves as a visual reminder of His love, compassion, and sacrifice. It's a testament to the enduring impact of Jesus and an opportunity to share your faith with others through art and fashion.
Products Detail:
| | |
| --- | --- |
| Material | Cotton |
| Color | Various Colors |
| Size | From S to 5XL |
| Style option | T-shirts, Hoodies, Tank Tops, Youth Tees, Long Sleeve Tees, Sweatshirts, Unisex V-neck |
| Shipping | From the USA |
| Brand | Lelemoon |