Jordan Love Wins Vintage Shirt, Hoodie, Sweatshirt
The "Jordan Love Wins Vintage Shirt" is a trendy and stylish piece of clothing that celebrates the achievements of Jordan Love, a talented athlete or individual, in a vintage-inspired design. This shirt combines the love for a particular sports player or personality with a retro aesthetic.
Crafted from high-quality materials, this shirt offers both comfort and durability. Its design typically includes a vintage-style graphic or illustration of Jordan Love, paired with a message or slogan that emphasizes their winning spirit or accomplishments.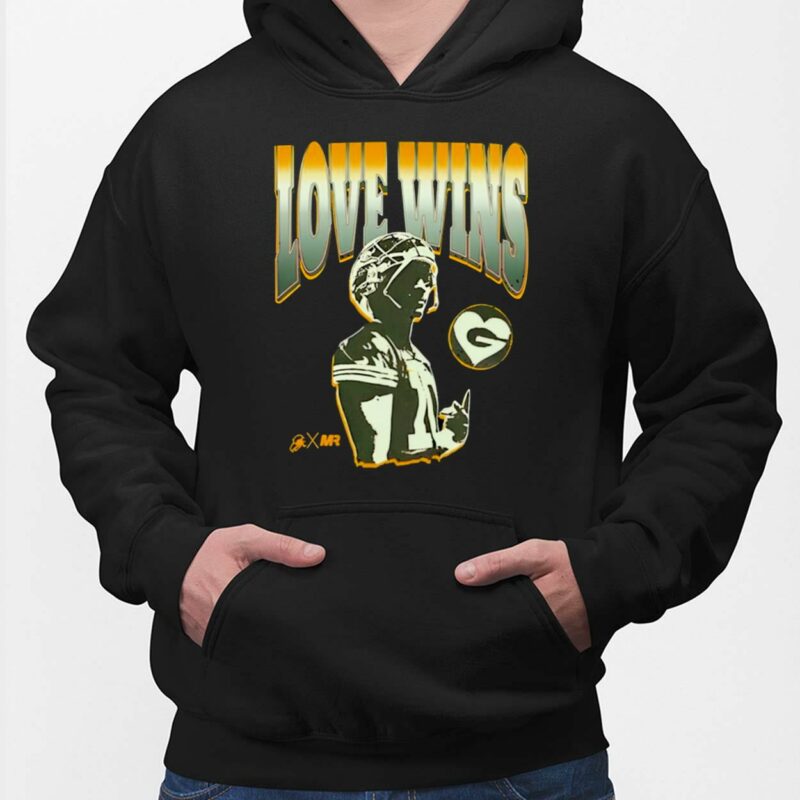 Wearing this shirt allows you to show your support for Jordan Love and their success, whether it's in sports or another field. It's a fashionable choice for fans who want to showcase their admiration and enthusiasm. Additionally, the vintage design adds a timeless and nostalgic touch to your wardrobe.
The "Jordan Love Wins Vintage Shirt" is more than just a piece of clothing; it's a statement of support and a way to commemorate the achievements of a beloved figure. Whether you're wearing it to a game, a fan event, or simply as part of your everyday attire, it's a great choice for those who want to express their admiration and celebrate a winner in style.
Products Detail:
| | |
| --- | --- |
| Material | Cotton |
| Color | Various Colors |
| Size | From S to 5XL |
| Style option | T-shirts, Hoodies, Tank Tops, Youth Tees, Long Sleeve Tees, Sweatshirts, Unisex V-neck |
| Shipping | From the USA |
| Brand | Lelemoon |